Zurich Australia appoints three new senior leaders | Insurance Business Australia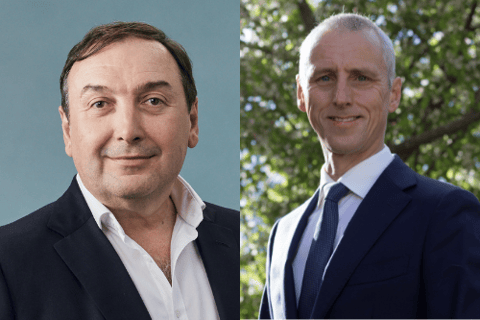 Zurich Australia has announced three senior leadership appointments to its Life & Investments' group insurance team, with one taking on a newly-created role.
One of the new members of Zurich's Life & Investments, Francis Burgess (pictured right) will take on a newly-created role of head of pricing for group insurance. Before joining Zurich, he served as the head of pricing at TAL and Pacific Life Re. He also played a key role in winning some of the industry's largest lenders.
Meanwhile, Jennifer Faglioni took the head of product role in the group insurance team in September, and John Mirotsos (pictured left) took on the role of head of partnerships on the same team in June. Both were internal appointments, in line with Zurich's commitment to career development.
Before their new role, Faglioni served as the head of group claims at Zurich and has 14 years of industry experience. Before joining the company, she spent time at ANZ and MLC Australia. Meanwhile, Mirotsos was previously the national sales manager of group insurance at Zurich Australia and has over 30 years of industry experience at institutions such as ANZ Wealth and ING.
Read more: Zurich partners with UNICEF to promote mental well-being
The new members of Zurich Life & Investments' group insurance team report to Darren Wickham, the head of the team.
Commenting on the appointments, Wickham said: "We are delighted to have the deep expertise and diverse capabilities of Jennifer, John, and Francis coming together to reinforce our group insurance capabilities and boost our partner and member service approach."
Wickham acknowledged Burgess's deep technical expertise and professional leadership, expecting him to boost Zurich's actuarial strength, while delivering new insights and innovation to its partners.
He added: "His skillset will be complemented ably by John's relationship experience and Jennifer's deep knowledge of member needs and future product imperatives. Zurich is the largest retail insurer in Australia and is investing in its group insurance business. These appointments demonstrate our determination to be successful in the market."