Zurich cleared of involvement in group CFO suicide | Insurance Business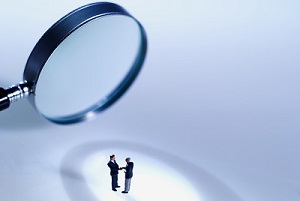 Zurich Insurance Group has been cleared of subjecting the late CFO Pierre Wauthier to any undue or inappropriate stress, according to two independent investigations conducted under Swiss Financial Market Supervisory Authority (FINMA).
Waulthier committed suicide in his Switzerland home in August. Days later, group chairman Josef Ackermann quit the company, stating that the family of the firm's late finance chief felt he should shoulder some of the responsibility for the executive's apparent suicide. The investigations imply that Ackermann and the company are not to blame for Wauthier's death.
Following the suicide, FINMA began two investigations, the first to determine whether Pierre Wauthier had been subjected to any "undue pressure" and the second to review if the financial figures had been appropriately presented.
The reviews had to determine if any inappropriate pressure was exerted by the chairman of the board or by any other decision maker on the CFO, the manner, extent and timing of which could have supported the conclusion that Zurich was improperly managed.
It was to also determine if there is any indication which would support the conclusion that Zurich was improperly managed; and if there were any irregularities with regard to financial reporting.
The investigation into "undue pressure" involved evaluating numerous documents and correspondence, and questioning individuals who worked with Wauthier. Zurich said the investigation found no indication of any such pressure or other inappropriate conduct nor of any improper management of the company.
"We are still deeply saddened by the loss of Pierre Wauthier and we are unable to explain the motivation behind his tragic decision. FINMA's investigation was conducted with Zurich's full support and cooperation," emphasizes Tom de Swaan, chairman of the Board of Directors at Zurich. "Fostering our corporate culture, values and mutual respect is engrained in our organization at all levels, and the board of directors and management are fully committed to continuously promote these principles."
FINMA is said to have also directed the group's auditors to conduct additional procedures regarding Zurich's financial statements, and this investigation found no irregularities with regard to financial reporting, which complies with regulatory and accounting requirements.
"Zurich remains committed to open and transparent communications. This principle is unchanged," de Swaan said.