Zurich expansion to capitalise on an increasing risk | Insurance Business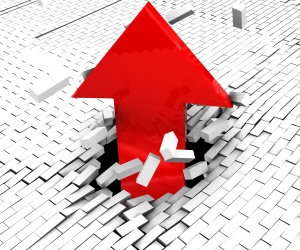 Zurich
's
recent move to expand its Australian presence in the credit and political risk space
will help the company take advantage of emerging trends that will see the cover become more desirable, the business leader has said.
Bonnie Chow, senior underwriter of credit and political risk at the business, told
Insurance Business
that the move comes as the company deals with more business through the practice.
"Zurich has been operating credit and political risk business since 2007. Over the past 8 years the book has grown to the size where we actually need another underwriter on board to continue to manage and, hopefully, grow that business," Chow said.
Chow noted that free trade agreements which could see Australian businesses increase trade with China offer a great opportunity for insurers and brokers to capitalise on the emerging risk.
"We are very excited with the prospect of the free trade agreement with China," Chow continued.
"Certainly, it will help more Australian companies do more trade with China and credit insurance will certainly be a type of tool they can use to mitigate some of the payment risk that they may have when dealing with a new buyer in China that they have not dealt with before so we certainly see that there is an opportunity for growth as a result of the free trade agreement put in place."
Chow stressed that credit and political cover remain somewhat niche but continues to grow as Zurich will look to help develop the market in Australia.
"We do see this as a growing market," Chow continued.
"I was talking to a number of brokers recently and over the last ten years this product has only got a penetration rate of 10% in the Australia corporate world so we would love to continue to raise awareness for this product and grow the business in Australia.
"It is only niche because the penetration rate is pretty low. It is not a new risk, it has always been there as a business risk or part of the supply chain.
"It is an increasing risk that risk managers have identified as they grow their business."
Chow called on brokers to help develop the market and use the recent press surrounding trade agreements to talk with clients about their international prospects.
"Brokers can work with their clients to identify the type of risk in the business that they do and certainly are able to provide advice to their clients about what type of tools are out there in the market to help manage a lot of these risks.
"With the profile of the free trade agreement, that will help raise the profile of this type of product and also with the help of brokers to talk to their clients if they are doing any export trade into countries that they are not familiar with, this is something that they need to consider if they want to help manage this risk."