Zurich rubbishes Wesfarmers rumours | Insurance Business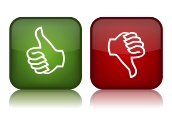 Zurich has rubbished reports that it is to buy Wesfarmers insurance division, branding it "rumour and speculation".
Suggestions that Wesfarmers is to sell its $1.9bn insurance business are rife in the market and reports claim that Zurich is in advanced talks with the company.
However, a Zurich spokeswoman told Insurance Business last week that the rumours were incorrect.
"It is all rumour and speculation. We have nothing to say on that," she said.
Wesfarmers declined to comment.
An analyst, who does not wish to be named, told Insurance Business that the company would have to carefully consider the fate its newer operations: "Coles is a start-up. What would happen to that?"
He also surmised that Wesfarmers' insurance book is worth more than $2bn.
At Wesfarmers' AGM last week, managing director and CEO of Wesfarmers, Richard Godyer, said the insurance division's performance is "tracking to plan".
He also spoke positively of the underwriting and broking businesses: "In underwriting, we continue to achieve good traction with Coles Insurance personal lines. Our broking business is anticipated to grow through targeted recruitment, bolt on acquisitions and productivity improvements; however margin improvement in the short term will be constrained by system upgrades.
In an interview with Insurance Business in August, Wesfarmers insurance managing director Anthony Gianotti said the insurer was focussed on leveraging the core competencies it has in Coles and Wesfarmers Insurance. He added that it would consider making bolt-on acquisitions in the broking space as the fragmented market presented opportunities.