Zurich: SMEs increasingly worried by cyber risk | Insurance Business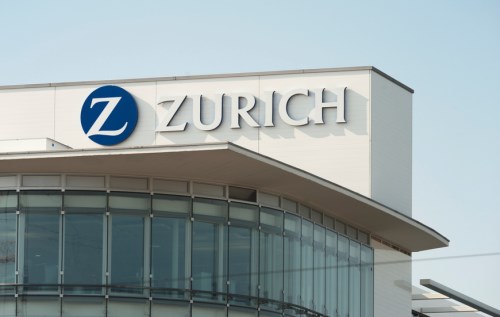 Small and medium-sized enterprises (SMEs) are increasingly concerned about cyber risks and reputational damage; with impact of competition on margins and lack of consumer demand topping the list of SME concerns, a global insurer has found.
Zurich Insurance Group's third annual global SME survey has revealed that concerns about cybercrime have tripled since 2013, from 4 per cent to 11 per cent; while concerns about reputational damage, have almost doubled, from 8 per cent to 14 per cent.
Zurich said the two were the fastest growing perceived risks since the survey was first held in 2013.
Meanwhile, 31 per cent of SMEs surveyed considered the impact of competition on margins as the greatest risk facing their business. Lack of consumer demand, on the other hand, remain the second-greatest risk at 30 per cent.
Zurich said that risk awareness has improved globally, with over 90 per cent of SMEs now aware of risks their businesses face, and only 7 per cent of SMEs don't see any risks for their business in 2016.
Zurich has also found that SMEs are more optimistic about growth, due to global economic recovery and growth. SMEs that saw no opportunities for growth dropped from 16 per cent in 2013 to only 8 per cent in 2016.
Despite this optimism, Zurich noted that SMEs have become more focused on their home markets, reducing foreign expansion ambitions, from 14 per cent to 10 per cent. This year has also seen SMEs continuing to reduce their costs and expenses to fund growth, from 26 per cent to 33 per cent.
In Asia Pacific, the number of SMEs that worry about fire, cybercrime, technological vulnerabilities, health and safety of customers or employees, and corruption have almost doubled. The fastest-growing concern in the region, however, was the threat of reputational damage, which rose from 2 per cent in 2013 to 12 per cent in 2016.
SMEs in Asia Pacific are also found to be more optimistic about growth than in the past, with only 13 per cent that saw no growth opportunity in 2016 vs 29 per cent in 2013. SMEs have also gained more confidence, with many SMEs diversifying their offerings, at 29 per cent; new business technologies, 16 per cent; and acquisition of competitors, 14 per cent to drive growth.
The survey was participated by 2,600 C-suite executives and managers at SMEs across 13 countries in Europe, the Americas, and Asia Pacific.
Related stories:
Critical risks will become more difficult to forecast: Marsh report
Federal Court approves Zurich's acquisition of Macquarie Life's risk business
Zurich sees 3% GI profit boost