Zurich Tower in Sydney topped out | Insurance Business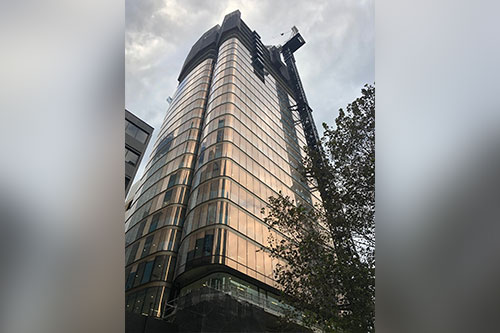 Not even a global health and economic crisis was able to push back the topping out of Zurich Tower (pictured), the North Sydney property slated to become Zurich Financial Services Australia's new headquarters.
In fact, it was even ahead of schedule, according to boutique construction company Roberts Pizzarotti. To commemorate the structural completion of level 29, Roberts Pizzarotti chief executive Alison Mirams joined nine other project stakeholders in a ceremony that was livestreamed into the head office of Zurich in Switzerland.