Zurich's group CUO Hayley Robinson shares what it takes to rise to the top | Insurance Business Australia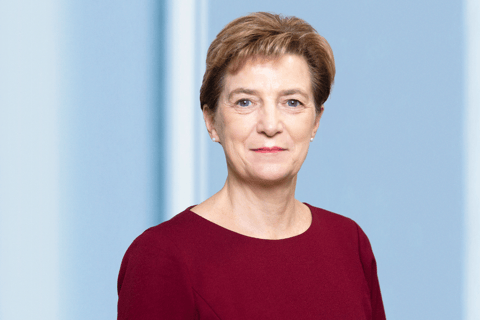 It is often said that women do not find the same opportunities as men in the insurance industry, making it more impressive when a woman not only enters the industry but also rises to the top.
In a recent Insurance Business Talk podcast, which you can listen to here for free, we hear from underwriting leader Hayley Robinson on how she started her insurance career and her journey towards becoming a leading light as the group chief underwriting officer (CUO) at Zurich Insurance Group (Zurich).
Robinson boasts three decades of insurance industry experience, most spent in underwriting, despite entering the industry by accident.
"I started in insurance like many people: by accident. I went to university and I studied French and Spanish, and when I graduated, I realized I didn't want to teach, and I didn't want to go into interpreting and translating. So, I decided I needed to find a job in the city to earn some money until I decided what I wanted to do. I applied for banking and insurance, and I was fortunate to graduate [as a] trainee," she told Insurance Business on the podcast.
Before taking on the role of global CUO at Zurich, she spent three years as the UK CUO at the same company, successfully advancing the insurance giant's UK underwriting function while building a strong team around her. As the new group CUO, Robinson is based in Zurich and oversees the underwriting function across the organisation.
You can find out more about Robinson's insurance journey, including how she broke through to the top of the career ladder, by listening to the podcast here: "What does it take to be a global chief underwriting officer?"