Zurich's research delivers verdict on ASIC review | Insurance Business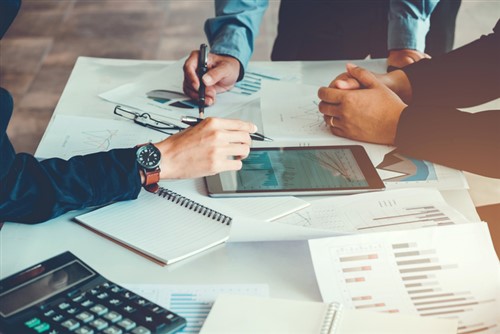 Insurer Zurich has called for greater collaboration between insurers, regulators, policymakers, and consumers to ensure the framework for the 2021 ASIC review of life insurance advice is as robust and comprehensive as possible.
The call follows the release of new research which revealed a significant disconnect between the cost of providing life insurance advice and the willingness of consumers to pay for that advice.
Findings showed that only 8% of those surveyed are willing to pay more than $1,000 as an out-of-pocket fee – that, when 93% of advisers said they would need to charge in excess of $1,000. Meanwhile, none of the consumers indicated they were willing to pay $2,000 or more, the amount that almost two thirds of advisers said they would need to charge; and nearly 30% of consumers said they were not willing to pay a fee at all.
"We've seen across a number of sectors and a number of countries that consumer willingness to pay out-of-pocket fees for life insurance advice is very limited, usually due to financial constraints - so in a way these findings simply reinforce what we expected to be true," said Tim Bailey, Zurich life and investments CEO. "To the extent that demand for life insurance generally coincides with major life events, for example taking on major debt such as a mortgage, or the birth of a child, we often see the paradox that the time when cover is most needed is also the time when household finances are most challenged. Mandating an out-of-pocket fee to people in such circumstances, from 2021, is likely to put expert life insurance help out of reach at the worst possible time for them and would likely see people with inadequate or inappropriate cover, or worst still, no cover at all."
Bailey urged insurers and the advice profession to cooperate with ASIC and the government to help create a consistent and robust evidence base to be used by the many stakeholders who will shape the sector over the coming years.
"Life insurance is not without its complexities, and some of the commentary we have heard since the royal commission highlights a genuine lack of understanding of the sector and the interplay between the major channels and product types," Bailey said. "For example, an appreciation of the differences between group and retail, the dynamics at play, and the role each plays in delivering positive consumer outcomes, does not seem to be evident in many discussions. Similarly, it is largely overlooked that since the implementation of LIF, up-front commission rates are now standardised, rendering one of the major objections to commissions – a fear of bias towards products or providers paying higher rates – effectively redundant."
Zurich said it supports the royal commission recommendation that any consideration of life insurance advice be undertaken in 2021 as part of the ASIC review of the LIF reforms.