Knowing me, knowing you - the insurance broker and loss adjuster | Insurance Business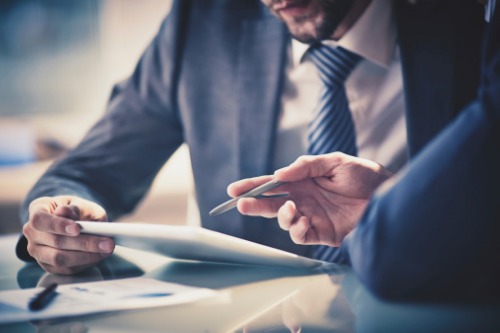 On March 12, a discussion and panel event hosted by NIBA VIC and AICLA will explore the relationship between the insurance broker and the loss adjuster, with the hope of expanding ways in which the two can collaborate. Titled 'Knowing me, knowing you', the event puts the interests of the client at the forefront.
Ben Attenborough, NIBA Victoria head of professional development and managing director at Earth Insurance, talked to Insurance Business to explain why the event was being held, and why further collaboration between the two is a good thing.
"The presentation will focus on how insurance brokers and loss adjusters can utilise each other's skills and knowledge effectively to benefit the outcome of a claim," Attenborough said. "It will also try to help with the process in claims management in both time efficiency and the insured's entitlement under a policy."
Attenborough explained that the event will feature four insurance professionals, two loss adjusters and two brokers, and will shine a light on where more cooperation can be made between the two roles and professions.
"We hope to strengthen the relationship between the loss adjuster and the insurance broker for the benefit of the insured which is important in a claim - this in turn will help with the overall understanding for the client of our roles and [help the client] see the value that we bring to them," explained Attenborough.
The panel will delve into case studies of claims where loss adjusters have been appointed with discussion around best practice, lessons learned and how insurance brokers and loss adjusters can work best together.
"We are hopeful that this will spark conversation and encourage input from everyone in what we are wanting to achieve," stated Attenborough.
"We will look at situations where loss adjusters would pre-empt that an insurance broker would want to have input and may want to provide their interpretation on a policy," he continued. "We identified the fact there was some good discussions to be had, to improve the existing relationship even more."
This, Attenborough explained, was all with the view to build on an already strong relationship but explore more avenues in which to cooperate successfully.
"Loss adjusters and brokers frequently work together and we're all of the view that when they work really well together, it often results in the best outcome," said Attenborough.
"If we can all collectively deliver the best outcome in the quickest timeframe then this can only reflect well on the insurance industry. I think a lot will come from it, and it can only be a good thing for the client and that's really what it's all about – collectively working together to ensure the best outcome."