Marine broker reveals benefits of sport sideline | Insurance Business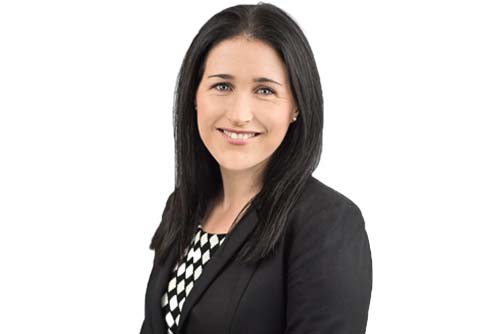 Australia may be a nation of sports lovers but it's likely there are plenty of fans who haven't even heard of camogie – however, one Queensland broker says the somewhat uncommon hobby is actually helping her succeed in the workplace.
Loretta O'Toole (pictured above) is a marine broker with AlphaXO Risk Partners – she's also an avid player of the women's-only sport camogie, which is similar to hurling and particularly popular in Ireland.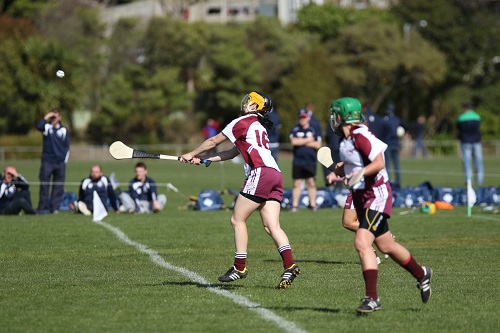 Not only that, but O'Toole is a regular player of Gaelic football, balancing team commitments for both the Emeralds Camogie Club and the Brisbane South Gaelic Football Club.
"Football trains twice a week and Camogie once a week. As a dual player, I normally play two games every Sunday from April to the end of July - the Queensland club season," she says.
"We then take a couple of weeks off and come back to train as a state team. The state team then represents Queensland in the week-long Australasia State Games Championship, which is held every year."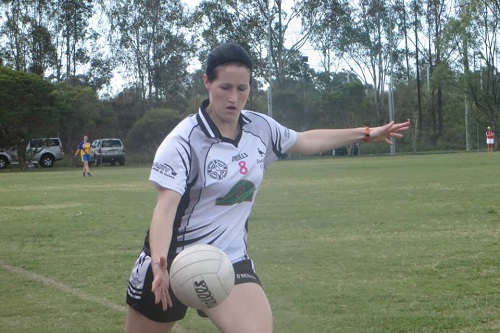 While O'Toole juggles the hectic schedule along with her personal and professional life, she says the experience has improved her ability as a broker.
"Playing sports not only helps you physically, but it can boost confidence, relieve stress, develop problem-solving and communication skills," she says.
"Not only have I experienced all of these playing sports, but I believe it is because of playing sports I have developed in these areas and it has enhanced my professional life."
Interestingly, O'Toole also says it's easy to draw comparisons between the insurance space and the world of sport.
"To start, a good sports coach or manager is vital and the same can be said for business. If your people at the top are not there to help, then the team fails," she says. "You need to be able to look for guidance and help when needed."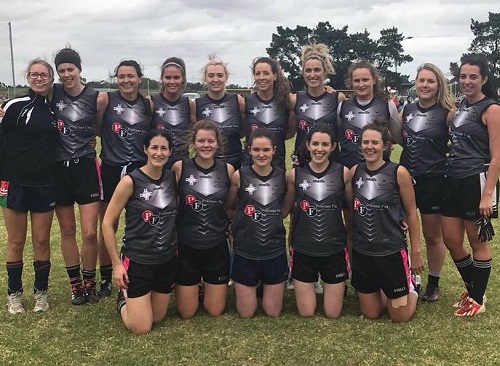 O'Toole, who was formerly a marine underwriter, also says the work in insurance demands constant learning – just like sports.
"You need to continuously keep up with developments in the sport you play and in your profession," she tells Insurance Business. "Playing Gaelic sports, you need to be able to take instruction and train hard – I believe having this discipline has helped my professional career. In both business and sport, you have to stay focused on your goal and you have to do everything you can to achieve it."
Unsurprisingly, O'Toole urges other brokers to also get involved with sports, saying it could benefit them both personally and professionally.
"I found that over the years I have definitely grown as a person overcoming adversities on and off the field and this is why I always advocate for people to take up sports," she says.
"You meet many different people along the way and are faced with different circumstances. You grow as a person and professionally when you learn from these experiences."
While camogie and Gaelic football are yet to become truly mainstream in Australia, they are incredibly popular in other parts of the world.
"I would encourage everyone and anyone to try to take up Gaelic football or camogie because, firstly, they are developing sports here in Australia and the skills vary from beginner to experienced so anyone can take it up," she says. "It is something different over this side of the world and learning something brand new can be challenging - but nothing worthwhile was ever easy, as they say."
O'Toole also says Australians shouldn't be put off by the sport's Gaelic roots and novices shouldn't be scared to get involved either.
"There is a very fun, social aspect to the sport and as expatriates we love to showcase our native games and welcome all newcomers with open arms," she says.
"With the growth of the sport in Australia there are even native teams taking part in the World Games in Ireland later this year, so there are opportunities to represent Australia in a world competition."