CRESTA index says Aus floods world's worst 2022 loss outside US | Insurance Business Australia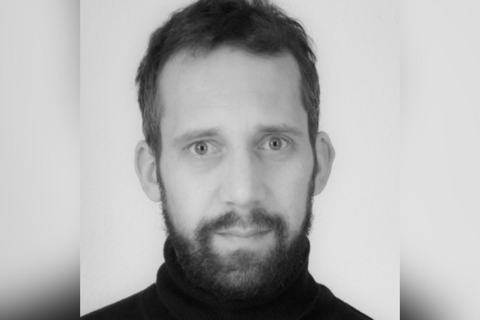 2022 was one of Australia's worst ever years for insurance industry losses from natural catastrophes. CRESTA's latest industry loss index, known as CLIX, shows that last year's east coast flood events in February and March produced the biggest losses anywhere in the world outside the United States.
The CRESTA report released this month estimated that the floods generated losses of US$4.7 billion or AU$6.76 billion. The amount is more than one billion dollars higher than the Insurance Council of Australia's (ICA) claims cost estimate of $5.65 billion.
"In most years, losses from Europe and Asia dominate the CLIX Loss List for non-US losses," said Matthias Saenger (pictured above), technical manager of CLIX at CRESTA. "The only year in which losses from Australia amounted to a similarly high percentage as last year was in 2011."
2011 was the year of Brisbane's infamous floods. "Both the severe Brisbane flooding in January and Cyclone Yasi in February that year resulted in insured losses well above US$1 billion," said Saenger.
Bigger losses than the 1999 Sydney hailstorm
Until now, most insurance sources point to Sydney's 1999 hailstorm as the most expensive natural disaster in the country's history. The claims costs from that event would today amount to about $5.8 billion. CRESTA's data suggests the 2022 floods produced worse losses.
Read more: Australia's top five most expensive natural disasters revealed
"Historically, floods have always represented a key contributor to the total annual CLIX loss - mostly from events in Europe," he said. Last year, weather patterns in the Asia-Pacific region were strongly influenced by La Niña conditions, said Saenger, which contributed to record-high rainfall and the flooding in Australia.
He said growing flood losses are to be expected in the coming years.
"In recent years there were also several landmark events in other areas, such as the Thailand floods in 2011 and the recent floods in Australia and South Africa," he said. "Growing exposure levels and climate change are likely to boost flood losses in the future, as well as losses from convective storms."
Apart from the flooding in Australia, the series of European windstorms, also in February, came next on the index with industry losses of US$4.2 billion. The Fukushima earthquake followed on US$3.9 billion.
From heat waves to drought and floods
Saenger said in the Northern Hemisphere, 2022 was characterised by heat waves and drought periods.
"Events in Asia made up a much smaller part [of CLIX] than in previous years due to a comparatively benign typhoon season," he said. "For the first time an event on the African continent was included in CRESTA CLIX: namely the devastating KwaZulu-Natal floods in South Africa in April 2022."
Saenger said his firm's loss index, which dates back to 2000, can provide "critical information" on trends in the frequency and severity of major natural catastrophe events.
"Only by properly understanding these trends, can natural catastrophe insurance and reinsurance be offered on a sustainable basis, helping to alleviate the capacity constraints currently observed in the market," he said.
The quarterly CLIX reports are based on a listing of all nat cat events with an insured loss in excess of US$1 billion. Past events are adjusted to reflect inflation.
The reports identify risk accumulation zones. Saenger said these are mainly used to determine the concentration of exposure in an insurance portfolio. Following a standard developed in 1977, the industry risk accumulation zones follow administrative borders. CRESTA claims to have the most commonly used type of risk accumulation zones. Today, the firm's data set covers 137 countries.
The firm is owned by Zurich based PERILS. On its website, PERILS says it aims to improve the availability of insurance market data relating to natural catastrophes. The company has 10 equal shareholders including Allianz, AXA, Insurance Australia Group (IAG), Munich Re, Swiss Re and Zurich Insurance.
Australia's flood recovery continues
Towns and communities across Australia's east coast are still recovering from last year's floods.
In June, Lismore City Council released its Flood Response report. The report estimated the cost of rebuilding at close to $1 billion. In a media release, general manager John Walker said the report would be used to lobby state and federal governments for financial assistance "to rebuild Lismore better than before."
Read more: Insurance challenges: Local broker on Lismore's flood recovery
The Council's discussion paper recommended "a planned retreat" from the town's highest flood risk areas and a government funded land swap to allow residents to move to higher ground but remain close to existing social networks and jobs.
In October, the NSW government announced the start of voluntary home buybacks through the Northern Rivers Reconstruction Corporation.
However, a couple of weeks ago, Lismore mayor Steve Krieg told Sky News that some local residents were still "living in their cars" 10 months after the floods. "Some people have moved up to 20 times," Krieg told the news station.
"We've had over 200 privately owned sites presented to the Northern Rivers Reconstruction Corporation for potential development," said the mayor. He said, to the best of his knowledge, not one has been examined.