IAG finalises catastrophe reinsurance program for 2022 | Insurance Business Australia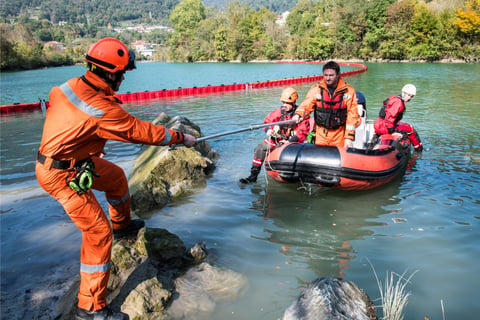 Insurance Australia Group (IAG) has finalised its catastrophe reinsurance program for 2022, maintaining its gross reinsurance protection cover of up to $10 billion, the same level as in 2021.
The 2022 catastrophe reinsurance program's main features before IAG considered quota share impacts are:
A main catastrophe cover for losses up to $10 billion, including one prepaid reinstatement;
IAG retaining the first $250 million (2021: $250 million) of each loss;
Second and third event drop-down covers of $50 million, reducing the cost of these events to $200 million (2021: $50 million for a second and third event); and
Three prepaid reinstatements secured for the lower layer ($250 million excess of $250 million) of the main program (2021: three).
Considering these features, IAG has placed its program to the extent of 67.5% to reflect its cumulative whole-of-account quota share arrangements. However, the program's cost has increased in mid-single digits, in line with the assumptions incorporated into the insurer's internal planning processes.
Read more: IAG updates FY22 perils claims costs following severe SA storms
IAG has offered assurances that around 60% of its gross main catastrophe program for the 2022 calendar year is protected by multi-year coverage to provide certainty of future reinsurance cover. It also claimed that the overall credit quality of the 2022 program remains strong, with over 90% placed with entities rated A+ or higher, up from last year's rating.
Moreover, the program includes an aggregate sideways cover for 12 months to June 30, 2022, providing $350 million of protection in excess of $90 million, following an estimated $310 million erosion of the $400 million deductible during the six months to December 31, 2021 (pre-quota share).
IAG chief financial officer Michelle McPherson stated that the insurer's catastrophe reinsurance program remains an intrinsic part of its capital management strategy.
"The structure of the new program is similar to that of prior years, and we received strong support from our reinsurance partners with whom we have long-term relationships," McPherson continued.
Aside from finalising this year's catastrophe reinsurance program, IAG also recently updated its net natural perils claims costs for the 2022 financial year, recording 14,000 claims following the devastating storms that devastated some parts of South Australia, Victoria, and Tasmania.
In addition, the insurer expects the net cost for these storms to reach $169 million, the maximum retention for a first loss under its catastrophe program.