Lismore to hold events to mark first anniversary of catastrophic flood | Insurance Business Australia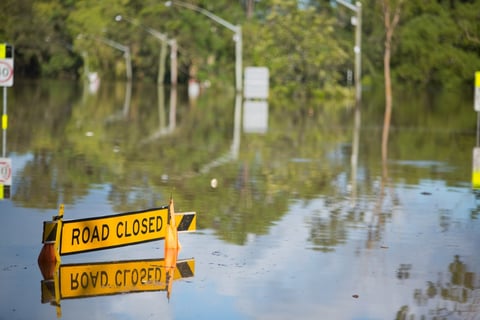 Lismore City Council will hold a series of events to mark the first anniversary of the catastrophic flood that occurred on February 28, 2022.
The event, "REFLECT, REBUILD Lismore," will allow the residents to come together to reflect on the past 12 months, reconnect, heal, and enjoy some entertainment to mark the city's new beginning as it rebuilds.
"While the morning of February 28 dramatically changed our city, it also revealed the best of our nature with a stranger coming to the aid of a stranger, neighbour helping neighbour, and our whole community standing as one," Lismore City Mayor Steve Krieg said.
"There is no doubt that this has been the toughest year for many of us, which is why on the first anniversary of February 28, it is important to come together as a community and reflect on what happened on that horrible morning and on how far we have all come since."
REFLECT, REBUILD Lismore events
The series of events, to be held from February 28 to March 19, is funded by the New South Wales (NSW) government.
The first event is a service of reflection and healing for the Lismore community to come together at Mortimer Oval from 6pm, with the service between 6:30pm and 7:30pm. Before the service, a private event will be held to recognise members of the Tinny Army who saved countless lives during the flood.
REFLECT, REBUILD Lismore will also include:
February 28 to March 5: Wellbeing hub at the Quad;
March 2: Welcome party for the Bowilzilla skate event at Nimbin;
March 3: Flea circus skate event at GSAC;
March 4: Open CBD gathering, with CBD businesses, food vendors, local artists, roving entertainers, and four live music stages around the block, while will be closed to traffic; and
March 5: Community concert at the Turf Club for those in Lismore LGA.
The two final events are:
March 11: Community Cricket 20/20 with former Australian Test cricketers, led by Adam Gilchrest, playing with local senior and junior cricketers at Oakes Oval; and
March 19: Opera in the Gardens at the Lismore Turf Club, with well-known international performers and orchestra.
A free bus shuttle service will be available for some events. Those who need transport to other events can contact Hart Services at 1300 874 278, which provides a free pick-up.
Lismore rebuilds from 2022 flood
The Lismore City Council has been focused on rebuilding the city since the devastating flood hit in February. In May 2022, it released a discussion paper presenting recommendations to help the city "build back better," including:
A planned retreat of the highest flood risk areas of North and South Lismore;
Protecting the CBD and land on the eastern side of the Wilsons River through flood mitigation measures;
Looking into expanding the industrial precinct at Goonellabah;
Preliminary design and feasibility work to establish whether a new commercial or mixed-use precinct could be located on the golf course land at East Lismore;
New medium density zoning and increased height controls for strategically located flood-free sites;
Ensuring affordable housing is included as part of Lismore's growth; and
Reviewing the Infrastructure Delivery program.
In August 2022, flood-affected residents received the first round of grants from the Flood Appeal Committee. During the same month, flood-affected businesses in the city received refurbished laptops, tablets, and desktop computers.