Gallagher Australia hammers message home to construction industry | Insurance Business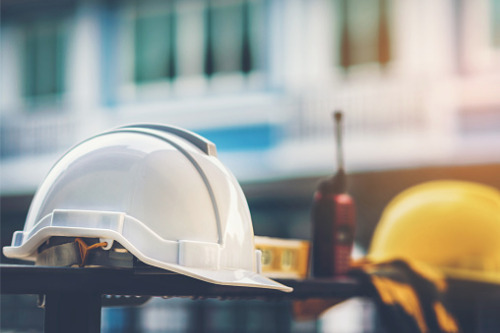 We all know how bad the coronavirus outbreak has hit the aviation and hospitality sectors, but perhaps it's easy to miss how the crisis is impacting the world of construction, workers of which cannot carry on with their duties remotely and often need to be in close contact with each other to accomplish tasks.
In Gallagher Australia's latest update, the insurance broker reiterated the government's new regulations for construction operations and offered guidance on staff safety during the pandemic.
In New South Wales, for instance, work on construction sites state-wide can continue on weekends and public holidays to spread the work across the full week. This should help given the social distancing measures in place which limit the number of people on-site.
In the city of Melbourne, construction sites with the pertinent approval can operate an extra hour in the morning and evening on weekdays while three hours of extra work are allowed on Saturdays, as well as six hours of limited activity on Sundays.
Painting and plastering work, meanwhile, can be extended until 10pm.
"These measures will help contractors and subcontractors implement shift work which in turn will assist with social distancing while getting on with the job," noted Gallagher. "From a basic insurance perspective, no additional cover is required to provide for activities performed outside of normal operational hours.
"Government advice regarding social distancing, improved workplace hygiene, and limitations on non-essential visitors to construction sites still applies."
Meanwhile recommended steps include utilisation of split shifts, creating specific walkways through site, staggering break times, and spreading out furniture in the break room.
The broker added: "Because construction work is hands-on it is critical that your site is regularly and thoroughly cleaned. Surfaces, switches, and facilities in lunch rooms, bathrooms, site offices, and all other site amenities should be industrially cleaned frequently."
The provision of personal protective equipment is also important, for the workers as well as the cleaners. In addition, lines of communication should be open not only to keep staff updated on any regulatory changes but also to encourage them to report symptoms or concerns.