AIG lifts the lid on CyberScout partnership | Insurance Business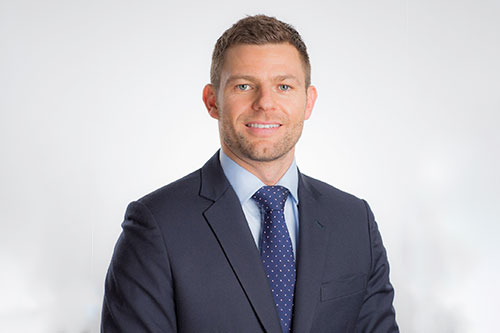 "When it comes to managing risk, insurance can play a vital role in helping customers reduce or remove threats. Family CyberEdge is our way of helping high net worth individuals defend themselves to avoid being an easy target," David McMurdo (pictured), head of AIG private client group, told Insurance Business. "We received some very exciting feedback and now we're ready to share it with the world."
Conceptualised, produced and released alongside technology specialists CyberScout, Family CyberEdge aims to be the most comprehensive protection plan available for high net worth clients. It specifically helps combat cyber and identity fraud risks such as identity theft, cyber bullying, data restoration, cyber extortion and reputation management, with clients also having access to AIG's cyber insurance coverage, combined with CyberScout's cyber protection services.
24/7 fraud experts are also available to provide advice on the mitigation of cyber risk while customers will be able to access a wide range of tools such as data backup software plus optional credit and identity monitoring to help detect any misuse of personal information, all helping improve their cyber posture.
Insurance Business sat down with McMurdo to learn more about the product, precisely why it was needed and how CyberScout's involvement sets it apart.
Read more: Is the insurance industry getting to grips with new forms of cyber risk?
"The high net worth segment is a value sensitive model, as opposed to a price sensitive model," explained McMurdo. "Brokers and high net worth individuals expect much more from high net worth insurers than just a one-dimensional product, they want broader solutions which prevent incidents from happening in the first place."
The two companies set out to build a product that was wide in scope but impressive in its specifics. AIG and CyberScout believe that Family CyberEdge provides broad protection to prevent cyberattacks happening, but that it is backed up by a strong support system in case one succeeds.
"Customers rely on us to help solve their problems, it is that expectation that inspires us to continually innovate," said McMurdo.
McMurdo and Tom Spier, global markets' commercial director at CyberScout, explained to Insurance Business the threats in the cyber-sphere that required the new protection product.
"Technology has allowed us to do some pretty amazing things," said McMurdo. "But that luxury and convenience can sometimes come at a cost, namely the risks to people's data, information and privacy."
Spier added that the threat of attack is on the rise.
"The threat to individuals is growing every day," he said. "As people's lives become more and more digitised and people have access to devices and services that add great convenience into everyday life; criminals, hackers and scammers stay one step ahead of the pack to extract data and cash from ever more vulnerable people."
McMurdo believes Australians now have a greater chance of their identity being stolen, than they do of being burgled or assaulted in the street.
"When an incident happens, victims spend so much time and energy on trying to recover from the damage caused, but unfortunately most have no form of personal cyber protection," he said.
McMurdo explained that the product helps deter potential cyberattackers, due to its comprehensive protection platform, as well as providing insurance coverage that reacts if an attack succeeds.
"Family CyberEdge is the first product in the market that offers substantial cover limits against a wide variety of cyber threats, all backed by the support of CyberScout experts whenever they are needed," Spier explained. "This access is provided free at the point of need and claims only need to be made when external vendors or services might be required."
Ultimately, the two firms hope that the new product can provide security for customers in a volatile cyber-space.
"AIG is a strong and long-standing partner of CyberScout globally," said Spier. "AIG leads the charge around the world in innovation and new products to help protect against these emerging risks - having established markets in the USA and Canada, AIG and CyberScout both identified that Australia is likely the next key market that these threats will permeate."