Aon identifies top 10 risks in Australia for 2021 | Insurance Business Australia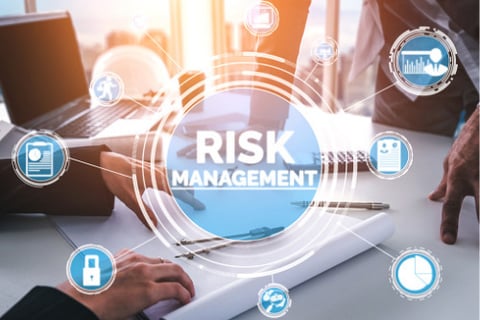 Global professional services firm Aon plc (Aon) has announced this year's top-ranked risks for Australian organisations.
Aon's 2021 Global Risk Management Survey gathered input from thousands of risks managers across 60 countries and territories and 16 industries every two years to identify key risks and challenges faced by organisations across the world.
With the COVID-19 pandemic forcing organisations to go digital, it is not surprising that cyber risk topped the list as the current and predicted future risk in Australia and globally, its highest rank since the inception of the survey. Additionally, cyber risk was included in the top 10 list of risks across each region, industry, and respondent type globally.
"It is notable that the sharp move of cyber from fifth position to first in the course of two years speaks to the pervasiveness of the risk. Australian organisations have become acutely aware of the severity of these attacks as we've seen businesses thwarted overnight, with some never to recover," said Jennifer Richards, chief executive officer, Australia, at Aon.
"Failure to appropriately assess, quantify, and transfer your cyber risk is also the root cause of many of the other risks ranked in the top five."
Read more: "You can't defend against all cyberattacks"
Exacerbated by the COVID-19 pandemic and highlighting the interconnectivity of risk, Aon's top 10 risks in Australia are:
Cyberattacks or data breach;
Damage to reputation or brand;
Failure to innovate or meet customer needs;
Business interruption;
Failure to attract or retain top talent;
Regulatory or legislative change;
Economic slowdown or slow recovery;
Cash flow or liquidity risk;
Pandemic risk or health crises; and
Increasing competition.
Aon's top risk reflected the recent findings of cyber insurer Allianz Global Corporate & Specialty (AGCS), which called ransomware a "pandemic" that is rapidly spreading globally. It found a significant increase in the frequency and severity of ransomware attacks, impacting businesses of all sizes and in all sectors. Another factor is the evolution of extortion tactics as hackers have moved from single, to double, to triple extortion – making it more difficult for businesses to shake off an attack unscathed.
Meanwhile, the 2021 Thales Global Cloud Security Study found an increase in cloud adoption, resulting in a rise in cyberattacks targeting cloud data, with around half of study's respondents in Australia (51%) and New Zealand (43%) having reported a cloud breach in the last year.
Further commenting on Aon's latest report, Richards said: "The world is a more volatile place, and the importance of better decision making has never been greater. Long-tail risks are not single events. They're innately interconnected, as we've seen with the COVID-19 pandemic fundamentally changing the way the world works, revealing new risks and re-ordering priorities in the C-suite. These risks are on our doorstep.
"There is an increasing realisation of the need to address these 'known unknowns.' As we face unprecedented events, the challenge will be how to best develop solutions to properly prepare for and manage through them."