AustCyber's Canberra Node to accelerate cyber security in ACT | Insurance Business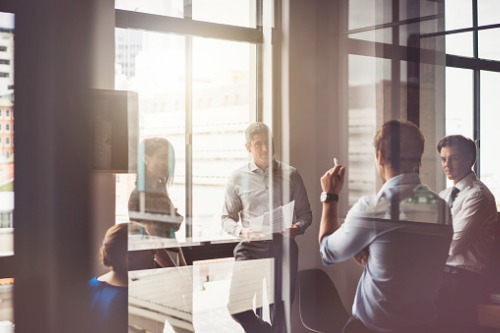 A team-up between AustCyber and the ACT government has launched the Canberra Cyber Security Innovation Node to help foster and accelerate cyber capability development, innovation, and commercialisation across Australia.
The Canberra Node is part of AustCyber's national network of nodes that aims to give state and territory governments the remit and tools they need to collaborate and innovate in their own jurisdictions, working within AustCyber's framework for national alignment.
"AustCyber helps showcase local capability development and increases the benefits and reduces the costs of collaboration," said Michelle Price, CEO of AustCyber. "We create new economic and innovation growth pathways, enabling growth in the cyber security industry across Australia."
Linda Cavanagh, Canberra cyber security innovation node manager, said ACT government's partnership with AustCyber will help advance the cyber security industry in ACT in many ways.
"The node is growing and creating jobs while strengthening Canberra's knowledge economy – particularly around cyber security in the space, defence, and education sectors," Cavanagh said. "The Canberra Node can test and challenge more readily, has more flexibility in developing capability, but more importantly, it can harness opportunities and partner with stakeholders to deliver results quickly. It leverages AustCyber's brand and expertise from across AustCyber's national network of nodes to help ACT-based cyber companies grow nationally and internationally."
Cavanagh acknowledged the work of the Canberra Node in supporting the growth, education, and export of the Canberra region cyber security industry.
Not only has the Canberra Node worked with companies with an ever increasing international reach, such as archTIS, Cogito Group, Penten, and Quintessence Labs, it has also helped bring together the Australian National University and the Canberra Institute of Technology (CIT) to push forward cutting-edge research and provide education and training to build a highly capable and skilled workforce of the future.
The Canberra Node's collaboration also extends beyond the ACT border. It will lead the National Missing Persons Hackathon on Oct. 11 as part of the Australian Cyber Week 2019, which will see ethical hackers and investigators using online investigative techniques within the bounds of the law to find new leads on real missing persons cases in Australia.