Cyber resilience concerns intensify in Australia | Insurance Business Australia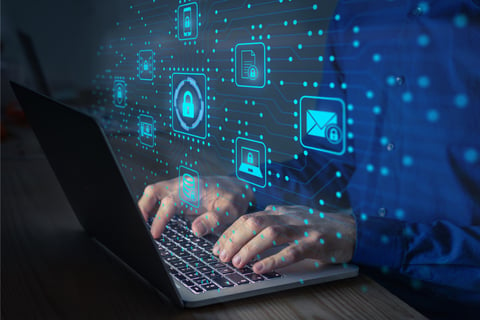 Organisations in Australia have become more concerned about cyberattacks than they were before the COVID-19 pandemic, according to software company BeyondTrust's survey.
The survey, conducted at the recent AusCERT conference at the Gold Coast and the Australian Information Security Association Cybercon Connect in Sydney, found that 82% of organisations have become more concerned about cyber security as remote working remains prevalent despite the end of COVID-19 lockdowns.
"These concerns are understandable as organisations were forced to make significant changes to their mode of operation in a very short space of time," said Scott Hesford, director of solutions engineering, Asia Pacific and Japan, at BeyondTrust, as reported by Security Brief. "Even now, more than two years after the initial lockdowns, many feel they still have much more work to do to ensure they are protected against cyberattacks."
Read more: The "rocky road" to a mature cyber insurance market
The respondents said remote working made it significantly more challenging to protect staff and resources when operating outside the firewall and connecting over the public internet – with 89% saying they find it challenging to secure remote employees, while 82% find it difficult to implement a Zero Trust strategy.
"While Zero Trust is seen as an effective way to protect both remote users and IT resources, it is a challenging strategy to adopt," Hesford said, as reported by Security Brief. "Many organisations understand the benefits such a strategy can deliver but are still struggling to achieve them."
With remote working becoming the "new normal" since the pandemic started, most respondents said they expect their cyber security budgets to increase in the coming year, with 61% expecting spending to rise. This aligns with ABI Research's recent report, which forecasts global cyber security spending in industrial critical infrastructure sectors to hit US$23 billion this year.
Hesford agreed that Australian organisations will continue to face cybersecurity threats and challenges in the coming years. Therefore, IT security must remain a top priority for spending and action.
"The potential for a successful attack to cause significant disruption and loss is very real," he said. "By allocating spending and following guidelines such as the Essential Eight, organisations can be sure they are prepared to withstand security threats as they appear."
In a recent report, S&P Global Ratings (S&P) warned that the cyber insurance market might face a "rocky road" as more (re)insurers hesitate to underwrite larger risks, while more have decreased their risk appetite due to the increased frequency and severity of cyberattacks.