"Cyber's a product that has definitely picked up" | Insurance Business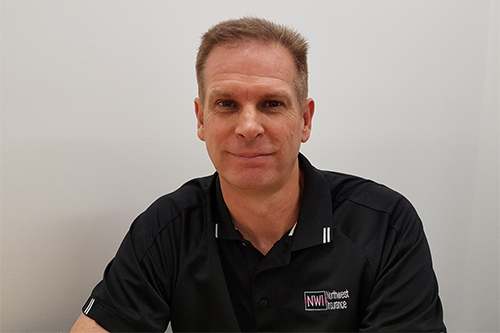 In the World Economic Forum's recently published survey on 'Regional Risks for Doing Business 2020', the most pressing concern for business executives worldwide was found to be unemployment. In Australia, however, the top risk was cyberattacks – though for one Queensland insurance broker, this didn't come as a surprise.
"Cyber's a product that has definitely picked up for us during the pandemic as more and more people have started to see its value," said David Coe (pictured), the Bundaberg-based managing director of Northwest Insurance.
With over 25 years of experience in the industry, Coe has seen the insurance landscape change and has often been at the forefront of this change himself – sometimes with mixed results.
"When I first began offering cyber insurance, I was the only broker in town who sold it, and I was really trying to push it – I even had a few advertisements on the local radio to promote it," he told Insurance Business.
"Unfortunately, when a new product comes out, it sometimes seems that an incident has to happen before the customer realises the value of this type of insurance. When it comes to cyber insurance, the need for it may not become clear until they've suffered a loss as a result of hackers, scammers or a data breach."
As COVID-19 has ushered in the era of remote working, the number of cyberattacks has risen dramatically. Last month, a report from the Australian Cyber Centre detailed that cyberattacks occur, on average, once every 10 minutes in Australia, costing the nation up to a staggering $29 billion annually.
Read next: Cyber risk may eventually surpass capacity of insurance industry – experts
In Coe's experience, one of the most common misunderstandings about cyberattacks is that they're generally directed at large corporations and governmental bodies.
"Talking to some of the cyber insurers, I've found that the target of a lot of hacks and scams are actually SMEs," he stated.
"I've had clients who have ended up being scammed out of thousands of dollars because a scammer has intercepted their invoices, changed some of the numbers, and redirected the funds towards themselves. So I'm trying to make my clients more aware of these risks, and helping them to safeguard themselves against any malicious attacks like this."
Though cyber insurance might represent an additional cost to some, Coe stressed that the peace of mind it can offer makes it a worthwhile proposition.
"At the end of the day, people still need to spend on insurance and not let their policies slide and leave them with gaps in their cover," he said. "COVID-19 might be causing some of us to tighten our belts, but it does not discriminate, and customers should be insured as best they can afford."