Cybersecurity leader enters APAC | Insurance Business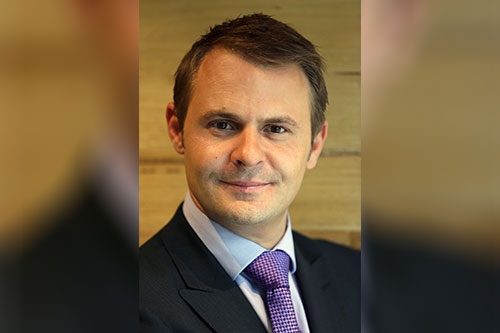 An international leader in the cybersecurity space has finally entered the APAC region, establishing local headquarters in Sydney and winning over an experienced Telstra executive to steer the team.
Vectra, which currently operates across North America, Africa, Europe, Japan and the Middle East, is most well-known for its AI-driven Cognito product, which detects attacks in real time.
The firm has named cyber security veteran Kevin Vanhaelen (pictured) – formerly Telstra's head of strategy and operations for its global security solutions arm – as its inaugural APAC director, and he is charged with growing Vectra's regional presence.
Speaking to Insurance Business, Vanhaelen said the expansion was made possible thanks to increasing demand for the Cognito product as well as a successful round of funding.
"We recently closed a US$100 million round of funding led by TVC, one of the largest growth equity firms backing private and public technology companies," he said. "This funding, combined with the rapid growth of the global security market, means we are uniquely positioned to earn significant business in the region."
Vanhaelen also told Insurance Business that there is serious room for improvement in the APAC region, which is battling against an alarming skills gap.
"There is a massive cyber skills and resource gap, and automation of some of the security operations repetitive 'heavy lifting tasks' and augmenting human analysis with tools like Vectra can make a significant impact to reducing the barriers to entry and upskilling in our industry," he said.
"The median attacker dwell time in APAC is a whopping 204 days, which means attackers are undiscovered and operating with impunity inside organisations," he continued. "Finding and responding to attackers quickly can make the difference between a contained incident and a devastating breach."
Of course, it's no secret that Australia's cyber security space is becoming increasingly crowded – but Vanhaelen insisted the firm can easily differentiate itself from other players in the market, largely thanks to Cognito's ability to automate the hunt for cyberattackers hidden inside networks.
"This enables security operations teams to detect and respond to cyber threats with exceptional speed and precision to prevent catastrophic damage," he said. "It is the fastest, most efficient way to detect and stop cyberattackers inside global enterprise networks – from cloud and data centre workloads to user and Internet of Things (IoT) devices.
"Responding to attackers quickly can made the difference between a contained incident and a devastating breach."