Government announces grants for cyber security testing | Insurance Business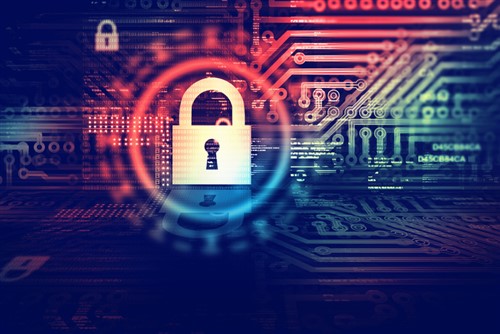 Brokers are being encouraged to discuss cyber security testing with their small business clients after the government announced a funding program earlier this week.
The Australian Small Business and Family Enterprise Ombudsman officially opened the grants process for the Cyber Security Small Business Program on Monday, with applications welcome until June 2020.
"Eligible small businesses with 19 or less employees can apply for a grant for a certified cyber security health check to determine business risks and areas that need attention," said ombudsman Kate Carnell, upon the announcement.
"Depending on the number of devices tested, the maximum grant amount is $2,100 or up to 50% of eligible project costs," she added.
Carnell also noted that the risks around cyberattacks are only increasing for Australians, with small businesses particularly susceptible.
"Cyber criminals are becoming more sophisticated and Australian statistics show more cyberattacks are hitting small businesses," she said. "It has been estimated that cybercrime costs Australians more than $1 billion a year."
Troy Filipcevic, founder and managing director of cyber specialist Emergence Insurance, welcomed the new program and said it could only benefit small businesses.
"I fully support the government doing everything they can in assisting SMEs to become more aware of their cyber risks and vulnerabilities," he told Insurance Business. "This raises the awareness and gives a blue print for businesses to take cyber security seriously and put provisions in place to help mitigate those vulnerabilities."
Carnell also commented on the problem of underinsurance, noting that many small businesses don't have specific protection in place, or mistakenly believe they'd be covered by a different policy.
"Research shows around one in five small businesses report they have been the target of a cyberattack and over half (56%) either don't have cyber-crime protection or assume it is covered through their business insurance," she said.
"Small businesses need to understand their anti-virus software only provides a certain level of protection, opening themselves up to loss of data, compromised financial security and identity theft."
Filipcevic echoed Carnell's sentiments and said many brokers were battling against common misunderstandings within the SME space.
"One of the biggest misconceptions in the Australian SME markets is the belief that 'it won't happen to me'," he said. "The majority of the market thinks that just because they have anti-virus software, they are immune from a cyberattack. From our experience and in helping clients respond to cyberattacks, this certainly isn't the case."
Filipcevic also said the grant could go a significant way in reducing harmful misconceptions and improving consumer understanding of cyber risk.
"At Emergence, we often say that the insured should have an understanding of their cyber security posture and put the necessary measures in place to protect their business," he said. "They can then decide to include a cyber insurance solution based on that understanding and develop a fit for purpose cyber security strategy."
Small businesses can check their eligibility on the Cyber Security Small Business Program website, where they can also apply for a cyber security health check.
"Often businesses don't know where to start when looking at their cyber security," added Filipcevic. "This grant and assessment is a fabulous place to start businesses on that journey."
The cyber security health tests will be carried out by providers approved by the council of Registered Ethical Security Testers Australia New Zealand.