Russia's Ukraine invasion: The insurance implications | Insurance Business Australia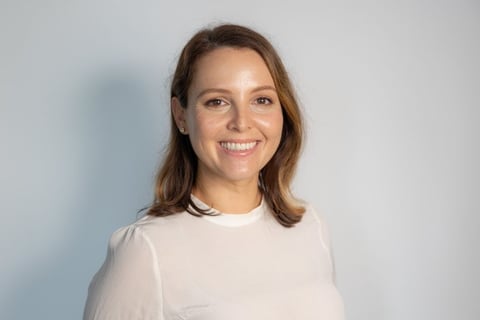 As Russia's invasion of Ukraine continues, the civilian death toll mounts and the economic impacts reverberate around the world. According to Honan Insurance Group, the conflict could have far-reaching implications for international and also Australian businesses, particularly in the cyber insurance space.
"An attack on a Ukraine IT provider could result in a data breach or failure of critical services for Australian businesses, triggering a potential notification to regulators and impacts to consumers," said Poppy Foxton (pictured), Honan's national head of corporate insurance and risk solutions.
Foxton said more than 100 international companies from the Fortune 500 list are clients of Ukraine IT companies, including Google, IBM, Amazon, Boeing and Visa.
"From an insurance perspective, most cyber policies contain broad form exclusions from losses resulting from Acts of War, but insurers generally do not apply them to cyberattacks stemming from overseas threat actors," she said.
Foxton said, regardless of whether a business has cyber insurance cover, all businesses should be taking actions to limit cyber risk exposure.
Read more: QBE sees shares tumble amid Ukraine crisis
"That includes reviewing IT security protocols and defence networks, ensuring business continuity and disaster recovery plans are in place and establishing a cyber framework with a clear path for notifying all necessary stakeholders of a breach," she said.
The Honan risk expert said it was also important to review all contracts for any suspected breach notification requirements to ensure "readiness to notify as necessary."
More than a week ago, just the threat of war between Russian and Ukraine caused shares in some Australian companies to plummet. QBE suffered a nearly 11% plunge after its full-year profit missed estimates. That was despite a solid financial performance for the 12 months to December 31, 2021.
Russia was reported to have used cyberattacks in the lead up to its full-scale invasion.
According to the Ukrainian authorities, a series of cyberattacks knocked out the websites of the Ukrainian army, the defence ministry and major banks. The websites experienced a flood of junk data packets making them unreachable.
In a news release, Honan said these digital assaults are called "wiper" attacks and destroy all the data on infected machines. The attacks are designed to knock a website offline by flooding it with requests until it crashes.
Read more: Cyberattack wave knocks out websites of Ukrainian Army, top financial institutions
The same Honan release detailed Australia's "strong trade relationship with Ukraine" as the leading economic partner for Ukraine in the Oceania region.
"In Australia, we import over $40 million, mainly in edible oils, metallurgy, fertilisers, machinery, and vessels from Ukraine and export about $110 million, including pharmaceuticals, machinery, optics, jewellery, carton, and paper," said the release.
Both Australian and Ukrainian companies are also connected by logistics and telecommunications operations, said the release.
"Furthermore, Australia has significant investments in Ukraine, totalling almost $700,000 in 2021. The largest share of funding was invested into retail trade, information technology, and telecommunications, so disruptions to these areas could cause major impacts on Australian businesses," added the release.
According to Reuters, earlier this month, London's marine insurance market added Ukrainian and Russian waters around the Black Sea and the Sea of Azov to a list of high-risk areas.
The news agency reported that guidance from the British government's Joint War Committee, which includes syndicate members from the Lloyd's Market Association (LMA) and representatives from the London insurance company market, is watched closely and influences underwriters' considerations over insurance premiums.
The news agency reported that Neil Roberts, head of marine and aviation with the Lloyd's Market Association (LMA), said the addition was "a precautionary notification so that insurers and shipowners will be able to properly negotiate their exposure as it develops".
The LMA represents the interests of all underwriting businesses in the Lloyd's market.
The global investment group, Schroders, has looked at the broader implications of the Russia-Ukraine conflict for global markets.
"The key focus from a global perspective will be on the impact of higher commodity prices and the impact on inflation," said David Rees, Schroder's senior emerging markets economist.
Rees said energy prices are being impacted but said the effect on commodity prices may be broader given Russia's importance in this area.
"In the near term, uncertainty will remain elevated and, as a result, the risk premium on Russian assets is likely to persist," said Tom Wilson, the group's head of emerging market equities.
"We await the detail on additional Western sanctions and the response from Russia. The situation in Ukraine is grave but we remain focused on making rational decisions based on new information as it appears," said Wilson.