World Travel Protection expands security and intelligence division | Insurance Business Australia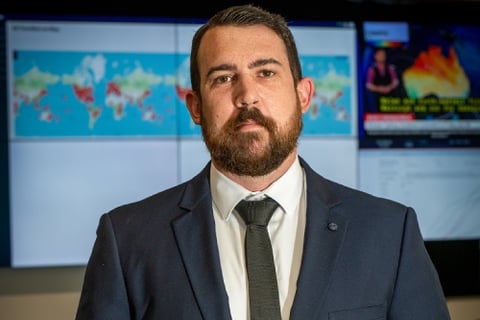 Travel risk management company World Travel Protection (WTP) has bolstered its security and intelligence division by appointing Paul Trotter as its security and intelligence lead, a newly created role.
Trotter returned to Australia from Iraq after spending nearly four years working in business risk management and as a political adviser. Previously he spent almost a decade with the Australian Defence Force, supporting the fight against ISIS and other terrorism threats.
In his new role, Trotter will support new business, design new risk-management tools, produce reports on various places and countries, and conduct due diligence checks.
Rodger Cook, the general manager of global security services at WTP, said Trotter's personal experience working in complex political environments created a level of understanding and detail that was hard to replicate.
"In the newly created role of security and intelligence lead, Paul will provide valuable insights for our clients looking to minimise the risk to their employees travelling for work," Cook said.
"Paul has also experienced what it's like to be an Australian travelling internationally during the pandemic and the related challenges this can present."
Read more: WTW introduces new climate modelling tool
Trotter said the COVID-19 pandemic emphasised the importance of having a safety net and expert advice about travel risks.
"The pandemic demonstrated that when things go wrong, they can go very wrong quickly. Being left without support – whether from a health perspective or getting caught up in political unrest – can be very dangerous and distressing. Having that safety net and expert advice is essential in ensuring safe travel and making sure personnel get home," he said.
"I feel like if an organisation is contacting us, they've already identified that travel risk management is an essential part of sending their people overseas, particularly now with COVID and political unrest happening around the world. I really want to work with those particular organisations that take the ethically sound route and view the safety of their travellers as a number one priority."