Aon announces establishment of Climate Advisory Council | Insurance Business Australia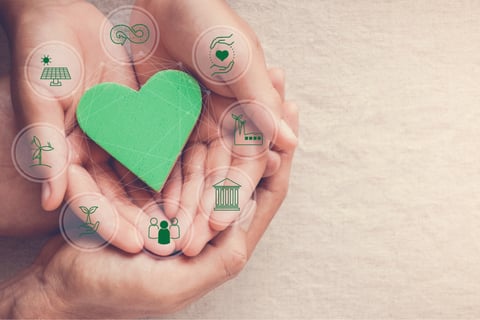 As global leaders gather to discuss environmental risk at COP27, Aon has announced the establishment of a Climate Advisory Council to address climate risks and best practices in Australia and the region.
Aon Australia's Climate Advisory Council has been created in conjunction with the Climate Change Research Centre (CCRC) at the University of New South Wales, Sydney. The combined ambition of the joint venture is multifold - to provide the latest climate science for the region, obtain expert external peer review, and act as a conduit for technical discussion and inquiry on climate-related initiatives.
Read more: Does the ICA's climate change roadmap go far enough?
Discussing the initiative, Dr Tom Mortlock, senior catastrophe research analyst at Aon and adjunct fellow at the CCRC noted that it provides Aon and the CCRC a forum to openly discuss scientific and industry developments, gaps and opportunities around managing physical climate risk.
"Aon's clients in the region will benefit from the collaboration with the CCRC through access to the latest climate data, specialised analysis and advisory services on physical climate risk, helping them make better decisions as they navigate climate volatility," he said. "Having a formalised ongoing relationship with this academic consortium also provides an opportunity for Aon to participate in discussions related to climate risk and lends an external research-based assessment as an objective source in relation to climate risk and solutions in the industry."
Professor Andrew Pitman, director of the ARC Centre of Excellence for Climate Extremes and member of the Climate Change Research Centre said the CRRC is delighted to support the council. He highlighted that as climate science becomes increasingly critical to assessing business risk and as the needs of business become more central in defining research priorities, such a forum offers an opportunity to accelerate academic industry engagement.
Professor Katrin Meissner, director of the Climate Change Research Centre also welcomed the establishment of the council and the ongoing opportunity it represents to form closer links between leading scientists and business.
Robert De Souza, chief executive officer for Reinsurance Solutions in Australia and New Zealand said: "I am delighted that we are able to join with colleagues at the CCRC to work in this field, which is of critical importance to our clients and our community. The formation of the council demonstrates Aon's commitment and leadership in climate risk solutions, providing a valuable resource for university researchers on the latest market developments and industry needs on climate-related issues and aligning research priorities and gaps.
"We are collaborating with top climate academic researchers to better understand risk and directly implement research into catastrophe models to estimate the financial impacts across Australia and globally."