Farmers demand national fund to protect against coal seam gas | Insurance Business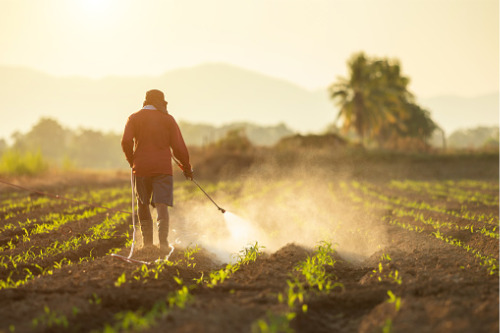 A group of Queensland farmers have called for a national fund to protect landholders from potential future claims relating to coal seam gas. They are appealing for a new levy on the gas industry to fund the scheme, noting that public liability insurance is needed to protect farmers if an employee or contractor is injured on their property. This can also be a condition of lending by the banks.
"If I can't get insurance, I can't operate my business," Zena Ronnfeldt, a farmer from Southern Queensland told ABC News. "My bank, no matter how far ahead on my loan payments I am, can foreclose on me at any time."
ABC News reported that, while farmers with gas wells or pipelines can still get public liability insurance from general insurers, it is dependent on the particular contract between the landholder and the gas company. Indemnifications are negotiated between the gas company and the host landholders to protect against CSG related risk.
Ronnfeldt recently travelled to Parliament House in Canberra to lobby for this national fund to be established and stated that the coal seam gas industry needs an industry levy implemented federally to fund the scheme. Acting chief executive of the GasFields Commission (GFC) Warwick Squire said the GFC has been working with landholders, the gas industry and the state government to create an indemnity clause to help protect farmers and is very close to an agreement across the agricultural, gas and insurance sectors.
"We're exploring the issue of long-term liability further with our stakeholder groups at the moment," Squire said. "We understand that insurers will potentially exclude former coal seam gas infrastructure from public liability coverage – that is a concern for landholders."
Meanwhile, the Insurance Council of Australia (ICA) said it is in discussions with stakeholders about this issue of long-term liability and ABC News reported a spokesperson at the ICA as highlighting that most Australian insurers do not specialise in underwriting resource and mining activities.
Chief executive of the Australian Petroleum Production and Exploration Association (APPEA) Andrew McConville noted that every farmer's situation is different. The Queensland Government is currently enhancing it's 'residual risk' policy, he said, and the oil and gas industry is working in partnership with government and other stakeholders in this process.
"As with all insurance policies," he said, "exclusions apply and farm insurance products therefore generally do not cover third party infrastructure such as telecommunications infrastructure, electricity infrastructure, mining activities, and gas activities."
Agriculture minister David Littleproud stated his opinion that landholders shouldn't be liable for the risk and said the states that receive royalties from gas companies should address the concerns of farmers. It is the gas companies that leave this infrastructure, he said, and if it causes an injury the landholder should not be liable for that. There is an opportunity through the royalty process to give confidence to landholders that the states will be an insurer of last resort.
Ronnfeldt emphasised that the issue is an extra burden on landholders in an already tough business. It is unfair that landholders are forced to bear the risk of the national good of a liability created by coal seam gas companies, she said, while those companies and state governments reap the benefits.