Financial Rights seeks "fair" approach for disaster reinsurance pools | Insurance Business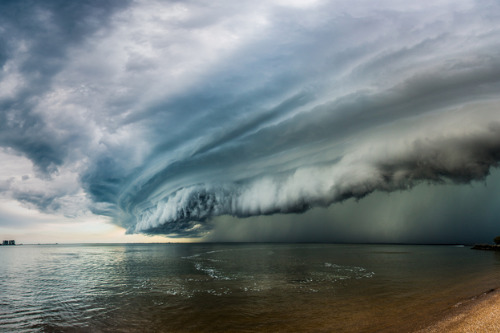 Financial Rights, a community legal centre specialising in financial services, has welcomed the Federal Government's reinsurance plans in Northern Australia.
As natural disasters become more frequent and severe in Australia, the government announced a $10 billion reinsurance pool for cyclone and cyclone-related flood risk in Northern Australia and a $40 million investment in making older strata buildings more resilient to extreme weather events.
The government also established the National Recovery and Resilience Agency (NRRA), a new national agency that will support local communities during the relief and recovery phases following major natural disasters. The agency will also provide advice to the government on policies and programs to mitigate the impact of future major disaster events and climate change.
The insurance industry welcomed the government's plans to address skyrocketing premiums in Australia, with Financial Rights announcing its support for both plans.
However, Financial Rights warned that establishing a cyclone reinsurance pool in Northern Australia might not be the best approach to helping vulnerable Australians protect themselves and their assets against the devastating impacts of natural disasters.
The community legal centre also suggested that any taxpayer-funded scheme should apply nationally rather than only in Northern Australia, pointing out that "there are pockets of high natural disaster risk" all over the country.
"People living in the Hawksbury region of NSW can no longer afford flood insurance, while consumers on the South Coast of NSW are experiencing huge increases to home insurance costs in the aftermath of the catastrophic Black Summer bushfires in 2019 to 2020," Financial Rights said in a statement. "Access to subsidised insurance should be equitable and fair for all people across the country."
The Australian Competition and Consumer Commission's (ACCC) recent report into the cost of insurance in Northern Australia also recommended against a government-funded reinsurance pool because it would be expensive and not necessarily make insurance any cheaper.
"For reinsurance pools to have the effect of lowering insurance premiums, the government would be required to provide reinsurance at subsidised levels, with the savings to insurers passed on to consumers in lower insurance premiums," Financial Rights said.
"Premiums may only be reduced by 3%, depending on how the scheme is designed, while taxpayers would bear the risk of a $10 billion guarantee on disaster claims. If the government wants to reduce premiums by at least 20%, that could cost taxpayers over $100 million every year."
Financial Rights said the government would achieve far better outcomes by providing direct subsidies to low-income households in high-risk areas, in line with the ACCC's recommendations.
"It is a tenuous presupposition that insurers will, in fact, pass on these cost savings to homeowners. It would require stringent monitoring, including an ongoing assessment of the reinsurance premium savings generated and the amount passed on to consumers in high-risk regions and nationally," Financial Rights added.
"A solution to the ever-increasing cost of insurance in high-risk regions in Australia is long overdue. We urge the Australian government to include consumer stakeholders in the design of any scheme."