Four insurers cause controversy by filling in gap in Polish coal expansion | Insurance Business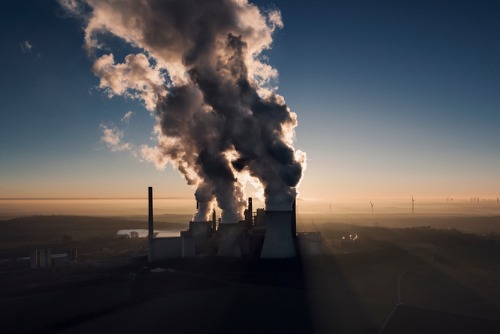 Ignoring calls by the UN to end the construction of new coal power plants, Poland is pushing ahead with plans to expand its coal network – and four European insurers are still willing to support it.
Talanx from Germany, Vienna Insurance Group (VIG) and UNIQA from Austria, and Poland's PZU are filling in a gap created by the exit of major players Allianz, Generali, and Munich Re. The latter three insurers have pledged to stop underwriting new coal power plants, despite having been major underwriters of Polish coal in the past.
The continued use of coal as a source of energy is a controversial issue for many environmental activists. While coal is cheap and abundant, it is also the single biggest contributor of CO2 emissions, with the International Energy Agency warning last week that the world cannot meet climate targets if it keeps building new coal power plants.
Poland, which will host the UN climate summit next month, intends to build 7GW of new coal power plants, undermining international action to tackle climate change.
"When the world's governments gather for the UN climate summit in Katowice this December they will be breathing some of Europe's most polluted air," said Lucie Pinson, European coordinator of the Unfriend Coal campaign.
"Delegates should remember that coal companies are only able to poison the air and undermine climate targets because insurers like Talanx, VIG, UNIQA and PZU are willing to underwrite their activities."
Pressure from NGOs such as Unfriend Coal led major insurers to withdraw support from Poland's coal expansion. Unfriend Coal has identified at least 33 contracts worth more than €250 million signed since 2013 to underwrite new and existing coal mines and power plants.
The withdrawal of support only covers new coal projects. Allianz, Generali, and Munich Re, together with Talanx and PZU, are still underwriting the biggest power plant under construction in Europe, an 1800MW expansion at Opole in Poland due to start operating in 2019.
Poland is home to 33 of Europe's 50 most polluted cities. Katowice, which will host the opening of the UN climate summit, has average particulate levels that are more than three times World Health Organisation limits.
In June, global investors called on governments to take urgent action to implement the Paris Agreement, including phasing out coal power in Europe and OECD countries by 2030 and worldwide by 2050.