Global climate disclosure standards are coming – how can insurers prepare? | Insurance Business Australia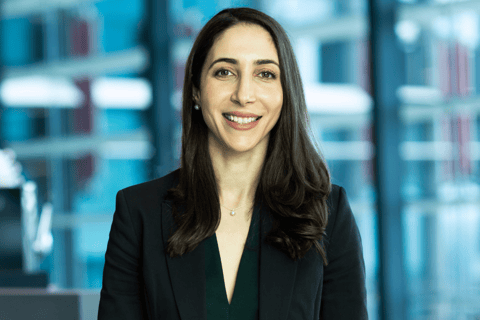 The end of this month is a significant marker for climate related disclosures in Australia and around the world. July 29 is the submissions closing date for comments on the International Sustainability Standards Board (ISSB) draft Climate-related Disclosures document.
At the request of G20 leaders, the ISSB is developing global standards that could have big implications for the world's insurance companies.
"The idea behind those standards, if it all comes into fruition, is a global framework for disclosure of climate-related financial risks," said Persia Navidi (pictured above), a new partner at Hicksons law firm. Navidi specializes in climate risks and has more than a decade's experience in insurance law.
"Just because we don't have mandatory [climate] disclosure here in Australia, it's on the cards in the US with the SEC considering the proposal as of March. Mandatory disclosure is already in place in the UK," she said.
Navidi said the ratification of these standards in Australia is another question.
Read next: Is Zurich the most environmentally responsible insurer?
"But these things are starting to happen. So rather than wait for things to become mandatory, what's the best practice that you could be implementing now, as a business, when it comes to disclosing what the risks are to the market?" she said.
Navidi said firms should examine their operations, statements and commitments around sustainability. She said there are also "certain things" that insurers should be mindful of including their insureds' potential greenwashing connected to net zero, climate and ESG targets.
"I think that looking at what their insureds are doing is positive," said Navidi in answer to a question about how some insurers now link their willingness to offer insurance to a company with transition plans out of fossil fuels.
She said from an underwriting perspective it's important that insurers are helping to manage the climate-related risks facing their customers.
"It shows how the insurance industry has the potential to impact and create a sustainable future because if they're asking these questions [about transition plans] of the big companies, the big emitters, then it puts it back on those emitters, or whoever it may be, to ensure that they have their plans in place in order to get insurance," said Navidi.
She said this role is "one of the great things" about the insurance industry.
"It really does have the potential to change the trajectory towards a sustainable, more climate friendly future," she said.
However, she said, all firms, including insurers, need to be mindful of their sustainability policies and she cautioned against possible greenwashing.
"This includes making sure that everything that is said is substantiated behind the scenes and that it's clear what the commitments relate to," said Navidi.
If insurers fail to hold their insureds to account, including by asking them questions on their climate sustainability transition plans, she said, it could become a risk to insurers themselves.
"If they are insuring this company that says that it's doing X, Y and Z but it doesn't do X, Y and Z then that's a litigation liability risk for that company as well as the insurer," she said."So it's really in their best interests to make sure that when they're building their portfolios or writing new business that this is considered, especially for at-risk companies."
As financial disclosures and risks around climate become more important, Navidi recommended that CEOs and board members educate themselves to ensure they can adapt.
"If you're not knowledgeable on the topic, or you don't know what you need to be doing, then get an expert in, who can help you on this and guide you in the right direction," she said.
This could be necessary, she said, because with climate disclosure standards changing, it's not clear yet what needs to be done.
"We do have some guidance but there's nothing clearly in the law when it comes to, for example, disclosure of your climate-related risks, or greenwashing," she said.
Some incentive for CEOs and company boards to act came from recent NSW Law Society data. The data showed that Australia now has the highest number of climate litigation cases per capita in the world.
Watch next: IAG's sustainability and climate challenges
"I'm not surprised by that figure," said Navidi, who described Australia as "ripe for litigation" in the climate space.
"We don't even need those climate reports to tell us that anymore: Australia is a country that has this physical risk of climate change and the reports verify that," she said.
Navidi said there's been a shift in societal and community expectations in Australia and worldwide. She said the Sharma case was an example of this.
"There are people who are trying to get policy decisions made through other avenues and test their positions through the courts when it comes to climate risk," she said.
In 2020, eight children brought an action against the federal environment minister arguing that the minister had a duty of care to protect young people from the future harm that will be caused by climate change. A ruling in the children's favour was overturned earlier this year.
Australia's regulators, she said, have also made it "abundantly clear" that they're going to be focusing on greenwashing.
"We've had the ACCC (Australian Competition and Consumer Commission) and ASIC (Australian Securities and Investments Commission) separately say that's going to be an area of focus," said Navidi, "Which could indicate further litigation along those lines."