Government announces major offshore wind projects | Insurance Business Australia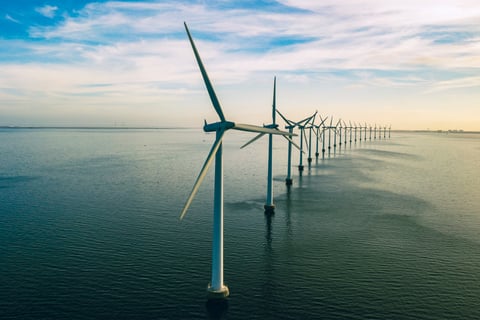 The government has announced major offshore wind projects around Australia's coastline. Energy Minister Chris Bowen said consultations for the first project off Victoria's Gippsland coast started yesterday.
"Offshore wind is jobs rich and energy rich," said Bowen at a news conference earlier this morning. "It creates a lot of power and a lot of jobs and the Star of the South proposal, which would be built in that offshore wind zone off Gippsland, would create enough power for 1.2 million households."
Today's announcement follows yesterday's successful passage of a climate bill through the House of Representatives.
"The passage of this bill sends a message to investors in renewable energy and transmission and storage around the world that Australia is open for business to become a renewable energy powerhouse," said Bowen.
The bill passed by 89 votes to 55 and now goes to the Senate. Bowen described it as "a very big step towards ending the climate wars in Australia."
"We're way behind the game way behind the rest of the world in producing wind off our coastline," said Bowen.
The Energy Minister said one of the "key measures" to get Australia to 82% renewable energy by 2030, is offshore wind. Bowen said he expects offshore wind to create between three thousand and eight thousand jobs per year.
After Gippsland, Bowen said further wind projects are planned in the Pacific Ocean region off NSW's Hunter Valley and also off the Illawarra coastline. A second project in Victoria is slated for near Portland, another near Tasmania in the Bass Strait and also in the Indian Ocean off Perth and Bunbury in Western Australia.