Liberty Mutual drops Queensland coal mine project | Insurance Business Australia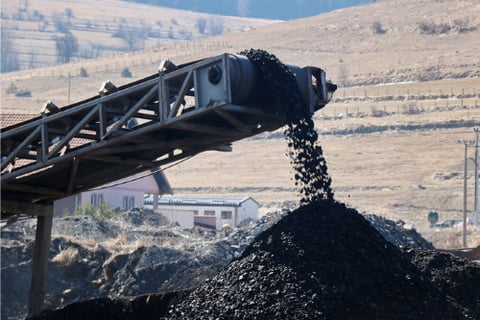 Liberty Mutual has ditched the proposed Baralaba South coal mine project in Australia following sustained pressure from local communities in Central Queensland and US-based Liberty's Climate Crisis coalition.
Liberty Mutual is the sole owner of the coal mine, which campaigners claimed would have catastrophic impacts on the rights of the Woorabinda Aboriginal community, local agricultural land and ecosystems (including nearby emu habitats), and the global climate.
The insurer confirmed that it decided not to move forward with the project by refusing to file an Environmental Impact Statement (EIS) by the April 30 deadline. Failing to submit the EIS effectively ends prospects of the coal mine being developed due to the project application process lapsing and new laws that would now apply concerning mine rehabilitation.
Paul Stephenson, a member of the Baralaba-based Save the Dawson community group, called on Liberty Mutual to withdraw its application entirely, publicly state that it is cancelling the project, and rule out support for coal expansion anywhere in the world.
"This is a tribute to the dedicated work of our local community organization and supporters around Australia who have helped us in this fight to protect our land, water, and future. Liberty Mutual has made the right decision by deciding not to lodge an EIS for this hugely unpopular, polluting coal project," Stephenson said.
Liberty Mutual's decision comes just a few weeks after Save the Dawson filed a formal complaint with the United Nations Principles for Responsible Investment network, which Liberty Mutual joined in December 2020. The insurer is facing expulsion from the UN-backed sustainable investment initiative if the project pushed through.
Liberty Mutual is also under fire for being a top insurer of coal, oil, and gas expansion projects globally and refusing to meet with community members impacted by projects that it insures and invests in.
Elana Sulakshana, an energy finance campaigner at Rainforest Action Network, commented: "Liberty Mutual's decision to cease building this massive coal mine is the result of powerful grassroots pressure targeting the company and a growing consensus that the climate cannot afford to build any new coal, oil, or gas infrastructure.
"The fact that it took a herculean 10-year campaign by local community groups and the threat of expulsion from a sustainable investment network for Liberty to halt plans to build this climate-wrecking project makes clear how wholly inadequate the company's current climate policies are."
Liberty Mutual continues to face pressure from policyholders, politicians, and insurance CEOs to step up its climate ambition and catch up to the best practice policies set by European and Australian insurance companies. It elected sustainable investing expert George Serafeim as a new board member in response to the campaigns.
"We welcome Serafeim to Liberty Mutual's board of directors, and we hope that he will lead Liberty to adopt sustainability policies that align with a safe climate future and a world in which human rights are respected. That starts with closing the coal policy loopholes to rule out insuring and investing in all new coal projects, broadening restrictions to encompass oil and gas expansion, and ensuring that the right to Free, Prior, and Informed Consent is obtained for all insured projects," Sulakshana said.