Marsh named risk manager for Australia-Asia PowerLink | Insurance Business Australia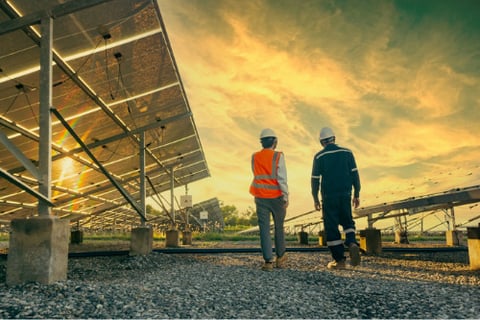 Marsh has joined a global expert team to deliver the AU$30+ billion Australia-Asia PowerLink (AAPowerLink), one of the world's largest renewable energy infrastructure projects.
Developed by Sun Cable, AAPowerLink aims to create a world-first renewable energy infrastructure system.
As part of the project, Sun Cable will integrate several technologies and infrastructure to develop one of the world's largest solar farms in the Northern Territory in Australia (17 to 20 GWp), the world's largest battery (36 to 42 GWh), and the world's longest undersea High Voltage Direct Current (HVDC) cable system from Darwin to Singapore (approximately 4,200 kilometres).
The project also sees Marsh come together with Bechtel, Hatch, PwC Australia, and SMEC (a member of the Surbana Jurong Group) in a global expert team to drive the future of renewable energy in Australia and the Indo-Pacific.
Sun Cable CEO David Griffin commented: "To secure the support of these globally recognised experts is an important vote of confidence in the significance and feasibility of Sun Cable's Australia-Asia PowerLink.
"Sun Cable is proud to have the expertise of Bechtel, Hatch, SMEC, Marsh, and PwC Australia reinforcing our team as we deliver this game-changing infrastructure for Australia, Indonesia, and Singapore."
Read more: Marsh McLennan presents Cyber Risk Analytics Center
During the project, Bechtel will focus on project delivery, Hatch on HVDC transmission, Marsh on risk management, PwC Australia on project advisory, and SMEC on solar generation system.
Nick Harris, chief executive officer – Pacific at Marsh, said the new project represents a significant milestone in accelerating the energy transition in the Asia-Pacific region and further develops the potential of electricity grid interconnector technology.
"We are excited to be part of the team helping to deliver AAPowerLink, which represents a seismic shift in the way Australia exports energy to the world. By harnessing Australia's position as the G20's highest per capita solar source, this project will deliver a large volume of renewable energy over a longer distance than ever before," Harris added.
"Sun Cable's proactive approach to risk management should ensure that challenges are addressed early and effectively, reducing the risk of delay. Our global team of experts looks forward to collaborating with the wider delivery team."
The project is expected to begin construction from late 2023, with the first supply of electricity to Darwin in 2026 and Singapore in 2027 (full capacity by the end of 2028).