Do Australian businesses need environmental liability insurance? | Insurance Business Australia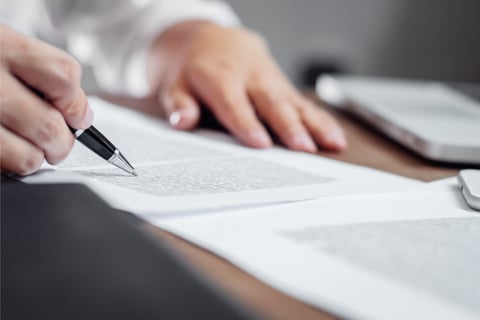 It is every business's obligation to ensure that their activities are not harmful to the environment. Failure to do so, whether intentional or not, can result in significant financial and reputational damage.
Due to the nature of their activities, some industries – including chemical, construction, food production, mining, transportation, and waste – face a higher risk of polluting the environment than others. All businesses, however, regardless of the sector, have the potential to cause environmental degradation. When this happens, it pays to have the right type of coverage.
"Tightening legislation and public scrutiny around the detrimental impact that business continues to have on the environment has made it imperative for organisations to have environmental liability insurance," wrote Melbourne-based brokerage firm Whitbread on its website.
The company added that the need for proper protection is often greater for small and medium-sized enterprises (SMEs) as they tend to take a larger financial hit when pollution occurs.
"The statistics show that the majority of claims are made by small to medium companies, where practices are generally less regulated," the firm explained. "While larger companies are able to absorb these unplanned catastrophes, it is often smaller companies that suffer the greatest financial impact."
Read more: Australia catching on to environmental insurance
How does environmental liability insurance work?
Environmental liability insurance (ELI) provides financial protection to businesses in the event that their activities result in alleged or actual harm to the environment. This type of coverage is also called environmental pollution insurance, environmental impairment liability insurance, environmental risk insurance, and pollution liability insurance, depending on the insurer.
According to insurance giant Aon, ELI policies can be categorised into three main types or "program structures." These are:
1. Pollution legal liability insurance
Fixed-site pollution legal liability (PLL) policies protect businesses against liability and costs resulting from pollution "at, on, under or migrating from" specified locations. This type of coverage suits companies that operate at premises that they own or lease. Policies can cover single sites or portfolios and are available in annual or multi-year terms.
PLL insurance can also be structured to cover new pollution or historical contamination. Aon added that this type of coverage is "designed to respond to pollution at or from the site, not who caused it." PLL policies are issued on a claims-made and reported basis.
2. Contractors' pollution liability insurance
Also called CPL policy, this protects businesses from liability and costs stemming from pollution caused by specified contracting activities. It suits companies operating on third-party sites. Policies cover a contractor's exposures and can be purchased on a yearly or multi-term basis.
They are available on a claims-made or occurrence basis.
3. Transactional environmental policies
Designed for property and M&A deals, this type of environmental insurance policy protects sellers and buyers against the financial impact of unknown pollution that pre-dates the transaction. In certain cases, cover for some known pollution events can also be provided. The cover is typically linked to pollution at defined locations, which are scheduled on to the policy, and can apply to strict or fault-based statutory or civil pollution liabilities.
According to Aon, environmental insurance programs for M&A transactions are regularly customised to suit the particular characteristics of a deal and client needs. Key features of such policies include:
Coverage for up to 10 years for a one-off program
Full retroactive coverage
Personal coverage for directors and officers
Coverage for losses arising from future changes in environmental legislation
Clauses enabling policyholders to assign the policy to a future purchaser
Read more: Cleaning up your act
What does environmental liability insurance cover?
ELI policies vary from insurer to insurer, but according to the New South Wales Environment Protection Authority (NSW EPA), businesses should look for the following coverages:
1. Clean-up and remediation costs for sudden or accidental and gradual pollution
Coverage should include third-party bodily injury and property damage resulting from pollution events.
2. On-site clean-up and compliance costs
Policies must provide first-party coverage for:
Complying with notices and orders made by the appropriate regulatory authority, including clean-up notices
On-site monitoring, removing, neutralising, or cleaning-up pollution
Site contamination assessments
Coverage may also include clean-up of a third-party site.
3. Natural resource damage
Policies should pay out the costs associated with damage to natural resources, including land, flora and fauna, air, and water
4. Emergency costs
ELI should also cover "reasonable and necessary" clean-up costs incurred by the business in an emergency, where a delay in response would exacerbate the damage caused or increase the costs of responding to a future claim. According to NSW EPA, this feature allows for rapid mitigation of losses and damage with the confidence of reimbursement for the related costs.
Read more: Zurich on the three key pillars of sustainability
What are the common types of pollution risks Australian businesses are exposed to?
In its environmental insurance guide for local government authorities (LGAs), Aon listed some common exposures facing Australian businesses that may result in pollution or environmental contamination. These are:
1. Chemical and fuel storage
Storage of chemicals or fuel in aboveground or underground storage tanks poses an environmental risk because these may lead to leakage, overfilling, or other defects.
The insurance giant noted how storage tank integrity decreases with age, increasing the likelihood of a pollution incident. It advised businesses purchasing new sites to carefully inspect where chemicals and fuel are stored as they can be held liable for pollution caused by a storage tank that has been abandoned by its former site owner.
2. Asbestos
Asbestos products have been commonly used in commercial and industrial settings for fireproofing, soundproofing, and insulation between the mid-1940s and the late 1980s, when Australia began phasing out its adoption. As of December 2013, the use of all forms asbestos is prohibited in the country.
However, exposure to the substance continues to be an issue, especially during renovation and refurbishment projects. Asbestos is linked to a range of health conditions, including pleural plaques, asbestosis, lung cancer, and mesothelioma, and can cause soil and groundwater contamination.
Read more: Conservation group identifies major source of pollution in Australia
3. Waste collection and disposal
Waste collection and disposal contractors are exposed to an assortment of risks, including:
Asbestos contained in demolition waste
Hydrocarbon pollution at vehicle depots
Spillage or release of hazardous wastes during transportation, loading and unloading
Failure of wastewater treatment systems
Odour and air emissions from transfer stations, materials recovery facilities, and grease trap plants
In addition, facility owners face environmental risks when waste is disposed of in landfills.
"As waste begins to decompose, contaminants can leach into soil and groundwater if pits are not lined properly or if a fault occurs," Aon wrote. "Contaminants can also be released into the air when waste is crushed or incinerated. The potential for landfill fires as a result of spontaneous combustion increases with time and the amount of waste that is deposited."
4. Construction and demolition
Construction and demolition activities can also expose parties to different environmental risks, including:
Damage to underground storage tanks, pipelines, or other buried structures
Disturbance and mobilisation of existing ground contamination from previous uses or naturally occurring substances such as acid sulphate soils
Release of hazardous chemicals and fuel stored or handled at a job site
Release of hazardous chemicals, fuel, or waste during transport to or from a job site
Release of soil or sediment into waterways
Severe weather events resulting in run-off of pollutants, such as silt, into watercourses, or spreading of contamination around and beyond a job site
How does environmental liability insurance help protect businesses?
As standard business liability policies typically exclude losses stemming from pollution and environmental damage – with some only providing limited cover – environmental liability insurance helps fill the gap.
"It's important to understand that the usual public and products liability business insurance only provides limited cover for sudden and accidental pollution events," explained North Sydney-based independent brokerage Insurance Advisernet. "It won't cover your business or the directors and managers for allegations or actual environmental harm from gradual leaks or contamination that happens over time.
"If you are not aware of this difference, it can leave you and your business exposed to significant legal costs, fines, the costs of a clean-up and even remediation of the land. This is in addition to the loss of income and reputational damage that can cause lasting financial damage."
Read more: Zurich: The world could be "sleep-walking into environmental catastrophe"
The firm added that because pollution and environmental harm are specialised areas "with the potential to cause substantial and lasting damage," insurers have developed ELI policies to help businesses manage potentially large financial exposure.
Meanwhile, Whitbread pointed out that even companies that do not handle hazardous goods can benefit from this type of coverage.
"Any business that owns or rents land is exposed to environmental liability, as there is no way of knowing what took place on the property prior to your occupancy," the brokerage firm noted.