Club Marine "demystifying" insurance with video series | Insurance Business Australia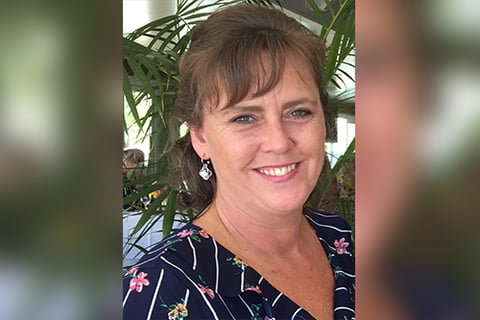 In an Australian first, one of the country's largest providers of boat and pleasure craft insurance, Club Marine, has turned to digital channels to launch a new video series in a bid to "demystify" marine insurance.
"If we speak the truth, no-one really wants to spend a lot of time thinking about insurance other than us as the insurers," said Karen Te Maipi (pictured), acting CEO of Club Marine. "So, we want to be able to help our members be able to spend more time out on the water, enjoying their boat, and spend less time worrying about their insurance."
Te Maipi says they turned to the "innovative solution" after the company reflected on member feedback. Club Marine wanted to know how it could help both new and existing clients understand what their insurance covers, close the "expectation gap" in the event of a claim and how to help guide clients through to the correct cover for them.
Read more: Get social with Club Marine
"We looked into our member feedback which expressed a desire to better understand what is and what isn't included in their insurance cover, and we also looked at the most common scenarios where we see complaints during the claims process, which was usually as a result of the policy not responding to the claim itself," she explained. "For example, there's something like wear and tear that the policy doesn't cover and people not understanding that exclusion from the policy. So, it helps close the gap between member expectations and their experience at the time of the claim."
The benefits of utilising digital media channels in the "whitepaper" insurance industry is the scope and reach of audiences the videos can target, which can't be achieved through traditional measures. It's also becoming the new norm for advertising.
"As we know, the consumption of online content continues to grow significantly and it's fast becoming the predominant way that many consumers look to, to research products, as well as how they receive information from their existing providers," Te Maipi said. "We've already got over 150 videos and nearly 800 articles on our website that talk about everything from the basics of 'how to' on boating information and product reviews, and our videos have got over 2.6 million views.
"It just goes to reinforce how popular digital content is. Turning to video to help close the expectation and understanding of what your insurance does and doesn't cover you for was really a natural progression for us. The videos are informative, but they're also engaging in the way that we've used quite well-known individuals to help present them. It's all about helping people understand what is and isn't included in a new, fun and innovative way."
Read next: Club Marine launches new rewards program
However, the video series won't replace traditional channels. Te Maipi says Club Marine has been using digital communication channels for "quite some time" for all its members and partners to help reinforce those traditional channels and methods of communication.
"I think digital communications will remain an important part of the mix and increasingly so into the future, especially the way that they can help provide information and help customers, but I don't believe that digital will entirely replace other forms of advertising and communication," she added.
"Our goal is to provide information to our members at the right time and in the format that best suits them. Some will certainly prefer to continue to use printed communications, but we've definitely seen a significant increase in the uptake of electronic documentation.
"It's all about providing that peace of mind and giving members a choice of how they receive that information and making sure that we talk to them in a way that's engaging and relevant to them."