Marine insurers navigating uncharted Arctic risks | Insurance Business Australia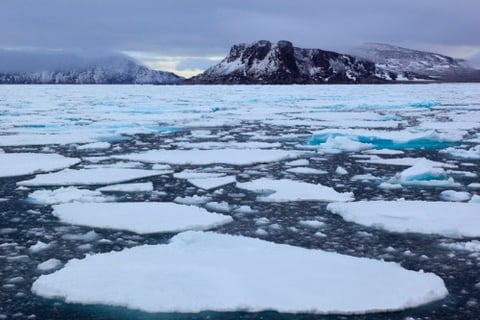 Increasing shipping activities in the Arctic's waters are posing a challenge to several marine insurance companies that are forced to navigate uncharted liability issues.
According to a Reuters report, the Arctic Ocean has been seeing a rise in commercial voyages recently as many cargo vessels venturing between Europe and Asia opt to ply this route because of the potentially huge savings they can make.
The situation has given rise to the question on what would be covered by insurance in case a major accident occurs.
"It's all very much new territory," Helle Hammer, chair of the policy forum with the International Union of Marine Insurance (IUMI), told Reuters. "Without years' worth of data on the number of casualties, accidents, collisions, or oil spills, it's impossible to do the risk modelling."
Reuters interviewed more than 10 insurance companies and brokers and all of them said they had very little knowledge of the region to answer all questions about liability.
Marine insurers have been paying out more for ship damage than they collected in premiums these past few years, according to IUMI's data. This has led to many brokers pulling out of the Arctic market completely.
But some industry experts believe this will change in the future as the Arctic route becomes increasingly popular.
According to them, many shipowners view plying the Arctic's waters as a risk worth taking. A journey between Europe and Asia via the North Pole takes about 30 days, at least 10 days fewer than the Suez Canal route. The difference can allow shipowners to save about £154,000 (around AU$283,000) on fuel, food, wages, and other expenses.
"This trade will get bigger and bigger," Andrew James, executive director of marine at the UK arm of Gallagher, told Reuters. "Underwriters will have to respond to that."
At present, many insurers are improvising when it comes to assessing Arctic risks. The companies interviewed by Reuters said they conduct their own assessments, then add 40% to the basic premium of the ship, which typically ranges from £38,500 to £96,200 (around AU$70,800 to AU$177,000), to guarantee a single journey. The ship's condition, the route and proximity to an icebreaker also determine the final price.