NTI's marine specialty business celebrates fifth anniversary | Insurance Business Australia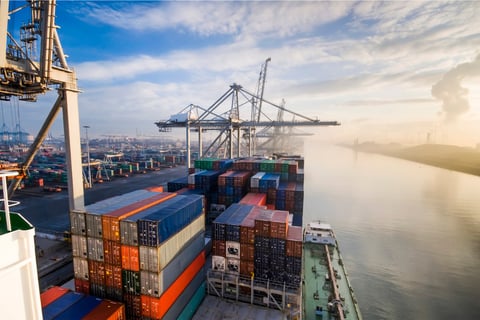 Marine Protect, NTI's specialty line and Australia's largest marine speciality insurer, is celebrating its fifth year in the industry.
Marine Protect was founded in April 2017 when shareholders GCU and Vero decided to transfer their marine portfolios to NTI. Currently, it is one of the largest of its kind in Asia-Pacific, with the largest team of marine experts in Australia and claims to be the country's only insurer with local marine risk engineering expertise on the ground.
Dan Morrison, acting head of marine portfolio at NTI, revealed that Marine Protect covered billions of dollars of Australian cargo shipped across the world last year. Its customers also took out coverage for a wide range of items – from a single pasta sauce bottle through to a vessel load of cars.
"Marine cover doesn't just protect what's on board a ship and commercial vessels. Everything that needs to be transported from [the] port across land also comes under our responsibility, so that might include truckloads of fresh fruit or pharmaceuticals," Morrison said.
Read more: NTI issues warning on concerning weather phenomenon
Marine Protect boasts an annual portfolio of $150 billion worth of cargo, nearly 4,000 vessels, and thousands of transport companies.
Commenting on Marine Protect's major milestone, NTI CEO Tony Clark highlighted that the marine specialty insurer paid out over 99% of claims last year.
"Our team took significant measures to update the marine offering to ensure it more accurately fitted with what our customers need today," Clark continued. "We are committed to providing our customers with the greatest level of support in an ever-changing environment."
Moving forward, Marine Protect will focus on digitalisation and greater communication with customers while regularly reviewing policies and keeping an eye on global events.
"As part of our service, we make sure our customers are up to date with the latest advice on events which might impact them. We were the first in [the] market to offer laid-up cover to tourist operators impacted by COVID; we've had staff on the ground checking in with flood-affected customers and have recently provided our customers information on Russian sanctions with the war in Ukraine affecting global shipping routes," Morrison said.
"We're incredibly proud of what we have offered, and [we will] continue to provide to our customers and look forward to the next five years and beyond of Marine Protect."