Senior broker reveals "unknown" marine risk | Insurance Business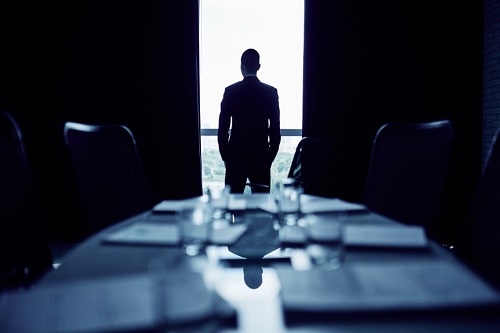 One of the most experienced professionals in the marine insurance market has warned others about a frequently overlooked risk, as the deadline fast approaches for people to get it right.
From January 01, 2020, the limit for sulphur in fuel used on board ships operating outside designated emission control areas – like coastal waters in North America – will be reduced to 0.5% mass by mass.
According to the International Maritime Organisation, the move should have major health and environmental benefits for the world, particularly for populations living close to ports and coasts.
While the change shouldn't come as a surprise to the shipping industry – the current 3.5% limit has been in place since 2005 and plans to reduce the cap further have been in place for several years – one expert says there's been a worrying lack of preparation.
Robert Hammersley, director of AlphaXO Risk Partners, says last-minute preparations continue to be made across the sector – but it's likely some will have left it too late.
"The requirement to limit the sulphur content of a ship's bunker fuel from 2020 is still seen by many as a significant unknown," he told Insurance Business. "Many solutions are being achieved at the 11th hour but it would be surprising if some serious issues did not eventuate."
According to Hammersley, who was formerly the GM of marine speciality risks for QBE, time charterers' liability insurance is among the areas that may be most impacted by the change.
"The value and scope of time charterers' liability insurance is tipped by many to be an area that will be tested, which might prove interesting as it's a space many non-specialists, insurers and brokers alike, have dabbled in over the years," he said. "Buyers beware."
Considering other emerging risks, Hammersley predicted that technology will likely play an increasingly influential role in coming years.
"The development of Maritime Autonomous Surface Ships technology could see autonomous ships operating in international waters within 10 years and there are risks associated with the future navigation of vessels through the Artic Passage as pack ice continues to thaw," he said. "There is also little doubt that the risk of cyber threat continues to increase."
In fact, Hammersley recalled a specific incident when a shipping line suffered a breach of its IT system, which led to a "brief but significant" shut down of all vessel and terminal operations.
"There was increased cargo claims activity arising out of this event, especially for reefers that lost power," said Hammersley. "No doubt the shipping line also sustained significant financial losses and increased costs."