Trident Underwriting rebrands to Coast Insurance | Insurance Business Australia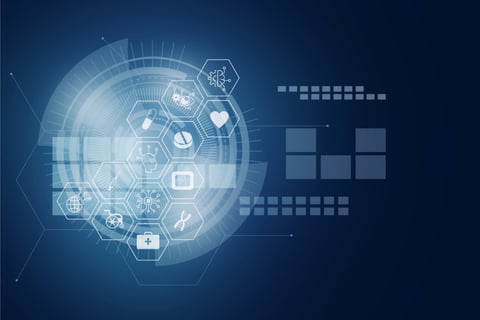 New month, new name! Long-established underwriting agency Trident Underwriting has decided to rebrand and change its name to Coast Insurance (Coast), effective on December 01, 2021.
Trident Underwriting is well known in the marine industry, having a reputation for vessel insurance and creating bespoke insurance solutions across liability and property, industrial special risks, and business packs.
However, after 27 years, Trident Underwriting decided to have a fresh start as its moves from being a part of Trident Insurance Group to become a standalone underwriting agency specialising in marine industry package solutions, hull classes, property, liability, unoccupied premises, and legal expenses.
Along with its current product range, the rebrand to Coast will see the underwriting agency offer other classes, such as non-marine property, liability, and legal expenses for various industries.
Coast general manager of underwriting Stephanie Muller explained that the agency remains focused on the marine industry while extending its experience to other commercial insurance areas.
"Marine will always be an important part of our portfolio," she said. "But we have been offering covers to the non-marine sector for several years now, and we are excited to formally launch our offering and expertise to a more diverse range of niche markets in which we feel can make a true impact. These include unoccupied premises, barbers and hairdressers, funeral parlours, and other specialised areas. We want to be recognised as delivering the best solutions in these fields."
Jordan Brindley, general manager of operations at Coast, added: "We are very excited to be launching our new brand to the industry. When you hear Trident, you think marine insurance, and rightly so, though we are ready to show the world that we have so much more to offer. We at Coast are passionate about helping our broker partners protect their clients, and this new brand truly encompasses the idea of protecting the Australian way of life."
Read more: Marsh & McLennan announces rebrand
Being one of the industries severely impacted by the COVID-19 pandemic, the marine industry has been making changes to survive amid the unstable environment caused by the pandemic.
Topsail Insurance, also known in the marine industry, has recently launched a new marine legal expenses product for the domestic boating sector in partnership with legal expense insurance provider ARAG Services Australia (ARAG).
The new product, called ARAG Marine Essentials Legal Expense Insurance, is an affordable and effective extension to a policyholder's usual boat insurance, marketed under the new trading style of MILE Insurance (MILE). It can be helpful when pursuing a monetary settlement from a non-insured party who is at fault in a boating accident or dealing with a dispute with a contractor.
Meanwhile, marine insurance provider Skuld realised the significance of going digital amid the pandemic, launching an online claims tool – making the first dedicated marine insurer to develop an online claims tool that allows members to receive reimbursement of crew claims automatically.