Climatologists predict "above-average cyclone activity" this year | Insurance Business Australia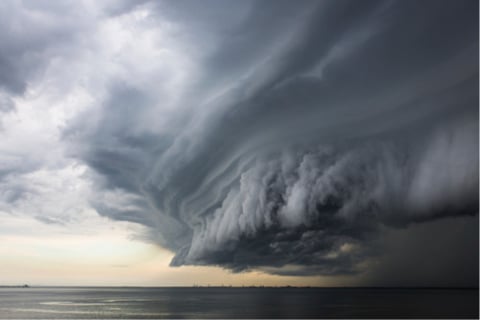 North Queenslanders should batten down the hatches – an earlier cyclone season with the potential for more storms could be coming their way soon, thanks to La Nina.
According to ABC News, the Bureau of Meteorology (BOM) has announced a La Nina cycle, which directly correlates to a rise in the number and land crossings of tropical cyclones – and this upcoming cycle will create particularly good conditions for cyclone formation.
"When we see La Nina, it favours cyclone activity; cyclone frequency. It can change where they are likely to form and can also have an impact on the timing on the cyclone," said BOM climatologist Greg Browning. "Often we will see the first cyclone of the season will be earlier during La Nina years. Based on what we are seeing in the Pacific at the moment, with this developing and strengthening La Nina, we have reasonable confidence we are going to see above-average cyclone activity."
Nonetheless, predicting a cyclone, and how intense it will be, is a hard job because scientists are working with probability, and not certainty.
"We can't say a La Nina is going to mean this day, this place, this number of cyclones and they will be this strong," noted Browning, though he added, "We've only ever seen multiple severe cyclones crossing the coast in Queensland during La Nina years."
The region is used to being on high alert for storms like this. Just last year, modelling conducted by Insurance Australia Group (IAG) and the National Centre for Atmospheric Research (NCAR) found that climate change has dramatically increased the risk of severe cyclones, with wind speeds expected to reach up to 225-279 kilometres per hour – more powerful than most houses in these areas can withstand. IAG also warned about the heightened risk of a devastating category-four cyclone hitting Brisbane, the Gold Coast, and northern NSW, causing a higher-than-ever damage bill of tens of billions of dollars.
For 2020, La Nina will increase the chances of rain, floods, and storms, as well as resulting in an earlier kick-off to cyclone season.
"For Queensland, the only tropical cyclone seasons with multiple severe tropical cyclone landfalls have been during La Nina events," explained Andrew Magee from the University of Newcastle. "When we look at the historical record, a La Nina has resulted in about double the land-falling tropical cyclones for Australia."
Magee pointed to the newly launched "Tropical Cyclone Outlook" that takes into account a number of storm drivers, alongside La Nina.
"It includes the El Nino southern oscillation, sea surface temperature variability in the Indian Ocean, and other processes in the Southern Ocean south of Tasmania," he told ABC News. "We typically see around 10 tropical cyclones between November and April, but our model suggests we may see 11. There is a 47% chance we may see 12 or more tropical cyclones, but not all cyclones make landfall."