Cyclone Seroja: Four months ago and 4,000 claims still outstanding | Insurance Business Australia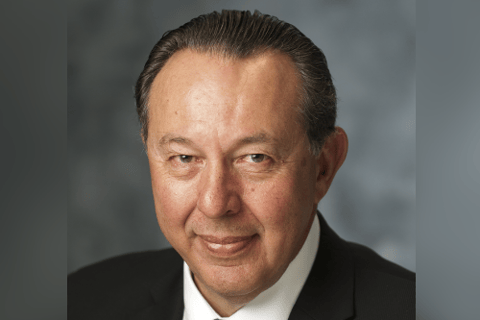 More than four months after Tropical Cyclone Seroja, 4,000 people are still waiting to resolve their damage claims.
The cyclone hit Western Australia's mid-west region in early April causing widespread destruction. Reports say 70% of the buildings in the coastal towns of Kalbarri and Northampton were destroyed or damaged.
Data from the Insurance Council of Australia (ICA) shows 4,000 claims outstanding out of 6,500. The estimated loss value is currently $268 million.
Rick Wolozny (pictured), managing director of Perth-based Trident Insurance Group, gave his perspective on how the industry is managing the disaster.
Read more: Cyclone Seroja: WA residents continue to face insurance woes
"Fortunately, Trident did not have huge claim numbers so we were able to cope adequately with the claims volume," said the insurance brokerage veteran of more than 25 years.
Other brokers and insurers are clearly struggling with the volume of claims, however. Wolozny said the major problem is the lack of repairers.
"Kalbarri is a small town so any local repairers were unable to cope with the volume of work or did not have the level of skills required," he said.
The Trident boss said repairers have had to travel from Geraldton or Perth, and insurers are reluctant to pay the additional travel and accommodation costs.
"This meant insurers tried to cash settle however, cost of repairs often well exceeded the offer due to travel and accommodation," he said.
Read more: A cyclone, claims team, and a caravan
Wolozny said brokers don't have a lot of options in this situation, but he urged brokers to be open and transparent with their clients about the long wait times.
"Communication and clear explanation of the challenges are the best option. It's worse to promise without delivery," he said.
He also recommended cash settlements for minor damages.
"I believe that if it's a major loss such as a roof, it's better to leave the repair challenges with the insurers despite the fact that there may well be a wait for repairs to be completed," he said. "If the repairs are of a minor nature then a fair cash settlement and using local repairs would be better."
Wolozny said one of the lessons from the Cyclone Seroja experience is that buildings below the 26th parallel are constructed very differently from those in better known cyclone areas.
"The cyclone zone is referred to as above the 26th parallel," he explained. "Seroja hit the coast mainly at Kalbarri which is below the 26th. Most buildings above the 26th are built to high building codes to withstand cyclones. Buildings below the 26th are mostly made of inferior construction that can't cope with severe weather."
Wolozny said that the insurance industry needs to better adapt to the world's now erratic weather patterns.