Flood warning: ICA urges NSW residents to prepare | Insurance Business Australia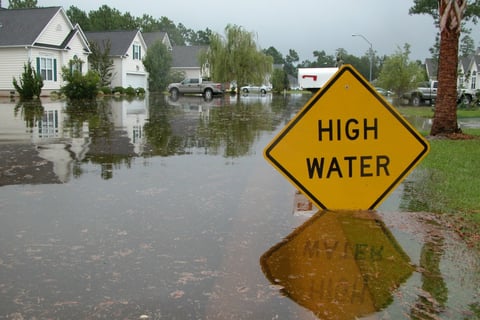 The Insurance Council of Australia (ICA) has urged New South Wales (NSW) residents to prepare following forecasters' warning of a high risk of flooding across the state in the coming days.
The Bureau of Meteorology (BOM) has forecasted a succession of three rainfall systems to bring downpours across the east of the country this week, with parts of NSW already hit with heavy showers and thunderstorms. It also expects a second weather system to bring storms, rain, and bursts of heavy falls from Queensland to Southern Victoria from Thursday night until Friday.
With NSW still recovering from Australia's costliest flood in February and March early this year, the ICA urges people to prepare for extreme weather. In the event of flooding, remind your clients to:
Stay safe – do not do anything that puts anyone at risk;
Only return to their home when emergency services agree it is safe;
Do not turn on their electricity until an electrician has inspected it;
Contact their insurance company as soon as possible to lodge a claim and seek guidance on the claims process;
Do not worry if they cannot find their insurance papers because insurers have electronic records and need only the policyholder's name and address;
Inform their insurer about roof damage;
Do not drive their vehicle if it has suffered water damage; and
Do not drive in flood water.
Read more: Australia's costliest flood: Update on claims closed
ICA COO Kylie Macfarlane said the ICA is closely monitoring the unfolding weather event and urges residents to prepare and put their safety first.
"If your property is impacted, please contact your insurer as soon as possible to commence the claims process even if you don't know the full extent of the damage," Macfarlane said. "Insurers are well prepared to respond to these events, but it is clear the community needs to be better protected from worsening extreme weather, and that requires greater investment in mitigation and resilience."
The ICA's advice to Australians follows the State Emergency Service's warning last week that some towns in NSW could remain isolated for days due to continuous heavy downpour.