IAG, Suncorp offer assurances to flood-impacted customers | Insurance Business Australia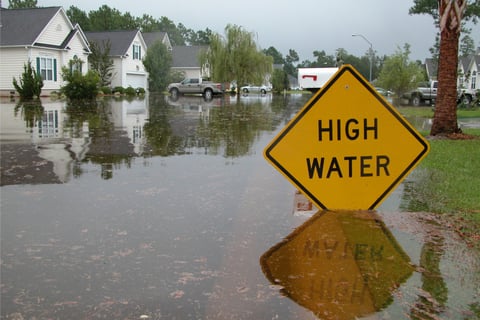 Insurers are on standby for customers who took a hit from the recent heavy rainfall and flooding across southeast Queensland (Qld) and northern New South Wales (NSW).
The devastating storm first landed on southeast Qld and eventually rolled south, reaching some areas of NSW.
As of 5am on March 1, Insurance Australia Group (IAG) had received around 6,700 claims related to the severe weather event across its brands, with NRMA Insurance (NRMA) accounting for nearly 73% of total claims.
Even though it is still too early to determine the extent and financial impact of the severe rainfall and widespread flooding, IAG expects the number of claims to rise further over the coming days as the event continues to unfold and customers identify damage to their properties. Therefore, the insurer offered assurances that it remains focused on supporting the affected customers as it monitors the situation.
IAG managing director and CEO Nick Hawkins said the insurance giant's main priority is the safety of its customers and communities, so he urges everyone affected by the weather event to follow the emergency services' directions as "they do an incredible job rescuing people from floodwaters."
"The tragic loss of life and devastation from this disaster is heartbreaking," Hawkins said. "Our dedicated Major Events team is supporting customers with emergency help, such as temporary accommodation and ensuring properties are safe and secure. Our teams are assessing properties wherever possible and will move into the flood-impacted areas as soon as waters recede."
Customers may lodge claims online and over the phone:
NRMA Insurance: 13 11 23 or www.nrma.com.au
CGU Insurance: 13 24 80 or www.cgu.com.au
RACV: 13 19 03 or www.racv.com.au/insurance
WFI Insurance: 1300 934 934 or www.wfi.com.au
Coles Insurance: 1300 265 374, Mon to Fri 8:30am – 5pm or www.coles.com.au/insurance
Read more: Suncorp on standby for flood-impacted customers in Queensland and NSW
Meanwhile, as of February 28, Suncorp Group (Suncorp) had received more than 5,000 claims across Qld and NSW, with approximately half lodged online. Of the total claims received, around 70% are in southeast Qld and around 30% in NSW. Meanwhile, over 80% of total claims were related to home damage.
Considering the high number of claims, Suncorp put a dedicated team on standby to help flood-impacted customers once the water has receded. Moreover, Suncorp Bank has decided to offer a disaster relief package to personal and business customers impacted by the weather event, encouraging them to contact the bank on 13 11 55 to discuss options available to them.
Suncorp has comprehensive reinsurance arrangements in place, including the main catastrophe program, dropdown aggregate protections, and Aggregate excess of loss (AXL) treaty, all with full limits available. It also has quota share arrangements for its Qld home insurance portfolio. Accordingly, it expects the maximum retained cost from this weather event to be around $75 million, reflecting the remaining deductible to trigger reinsurance recoveries under its AXL treaty.