Lismore floods: Brokerage advocates for clients who don't have flood cover | Insurance Business Australia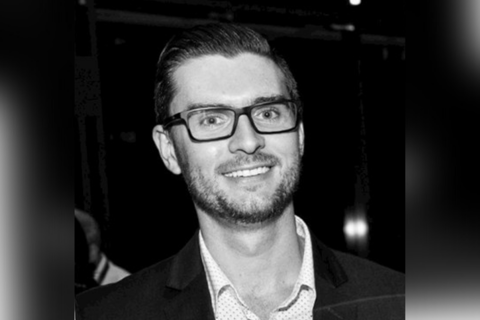 The devastating flooding that has struck Australia's east coast repeatedly over the last month could be over for now. However, the week's weather outlook from Queensland to Victoria still includes rain. The Bureau of Meteorology (BoM) has also warned that La Niña inspired rainy weather conditions will continue through autumn.
In the aftermath, thousands of Australians are returning to flood damaged homes while brokers and insurers deal with the massive task of sorting out claims.
The Insurance Council of Australia's (ICA) latest estimate puts the claims cost at $2.3 billion. However, almost 160,000, or half of all claims, are still outstanding.
In early March, Insurance Business spoke with Daniel Berry (pictured), insurance broker with Dudgeon Berry Insurance Group. Berry, his brother and father are partners in their family run brokerage that serves clients across South East Queensland and northern NSW.
During the height of the floods, Berry was receiving about 100 calls to his mobile each day from flood impacted clients. Many didn't have flood insurance. Dudgeon's Lismore office was also inundated by the flooding.
Read more: Government reversal: Morrison supports QLD floods package
When IB caught up with Berry on Tuesday, he said a major issue for his clients with insurance coverage had been delays.
"As a community, they're getting there - slowly. Most are understanding of the significant delays we're experiencing," he said.
Berry added that it is hard to tell how people are coping.
"All we can do is give them some assurance that we are there to help them navigate the insurance process for them - and to be there, right by their side," he said.
The broker said they're "pushing" insurers to get policy entitlements made as quickly as possible.
"The vast majority have now had assessors inspect the properties and report into insurers. We're really keen to get funds to these clients as a priority," he said.
Berry and his broker team are also advocating for clients who don't have flood cover and pushing to get these reviewed by insurers as quickly possible.
"Many have reported experiencing water inundation even prior to the river levy [in Lismore] bursting its banks, simply from the sheer volume of rain coming down," he said.
Berry added that there are reports of homes being inundated by a foot of such water and many guttering systems overflowing into properties.
"We're remaining optimistic that, for some, there might be elements of their damages that might be covered. Although, we have to wait for hydrologists to inspect each property before we know any more on this," he explained.
Another major issue for former residents of Lismore and other flood-stricken zones, Berry said, is the unavailability of temporary accommodation.
"Many clients aren't prepared to stay in the outskirts of the region – I've heard of some people being moved to Byron Bay and the Gold Coast from Lismore. It's too far for them to travel," he said.
Berry said his brokerage is working with insurers on other solutions.
"Most clients have been incredibly happy with some of the outcomes we've been able to achieve, whether it be to give them some funds so they can pay their neighbour to sleep on their couch and use their home, or to find other sources of accommodation like caravans and motorhomes," he said.
There's a desperate shortage of assessors and builders, he added.
As for the flooded Dudgeon Berry Insurance office in Lismore's CBD: After seven weeks, the phones are up and running again.
"We still don't have power. All of our staff are working long and arduous days from home and, can I say, I'm so incredibly proud of them all for the work that they're doing," said Berry.
He was also keen to acknowledge the work of everyone involved in the claims process, from claims handlers to builders.
"I can tell you some of our colleagues in all of these fields are exhausted," he said.
Berry added that it's "incredibly important as an industry" to acknowledge these efforts
"You are heard, you are seen, and we are incredibly grateful," he said.
When IB spoke to Berry in March, he also appealed to Australia's insurance companies to offer mental support services that include not just their own staff but also the brokers who sell their insurance products.
Read more: After flood disaster, IAG offers mental support to brokers
"At the moment it's [the flood situation] like a war zone and definitely very traumatic," he said.
The same day IB interviewed Berry – IAG announced it was offering support services to brokers who work with its intermediated brand, CGU. Berry works with CGU.
"CGU are doing a great job – incredibly responsive and supportive," said the broker.
"On another note," he added. "After the second round of floods I received updates from Allianz & QBE which had details of counselling services to broker partners also!" he said.
"I'm really glad and reassured by this progress. I think it shows an industry that shows compassion and support for itself," he added.