Major South Australia storms – updated insurance loss estimate | Insurance Business Australia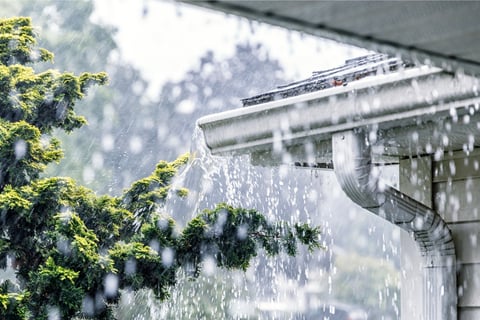 PERILS, an independent Zurich-based organisation providing industry-wide catastrophe insurance data, has released its third insurance loss estimate with a detailed industry loss footprint for the severe storms in Southern Australia (SA) from October 28 to 30, 2021.
The update provides a detailed breakdown of property and motor losses by postcode, with the data further divided by residential and commercial lines. It also includes information on the extreme weather event's hail size, wind gust speed, and rainfall amount and damaging degrees showing the damage as a percentage of sums insured.
Based on PERILS's detailed loss data collected from most of the Australian insurance market, the insurance industry loss related to the devastating SA storms last October now sits at AU$1,016 million compared to the AU$1,028 million issued by the organisation in its first and second estimates six weeks and three months after the extreme weather event's occurrence, respectively.
The organisation further revealed that the new figure was mainly driven by personal lines property and motor losses, representing 78% of the total insurance industry loss. Moreover, SA bore the brunt of the extreme weather event's costs, with 62% of the total industry loss.
Read more: PERILS releases initial insurance loss estimate for SA storms in October
The severe SA storms in October 2021 were caused by a low-pressure system moving in a southeasterly direction across the southern Australian states of South Australia, Victoria, and Tasmania. It brought hail, wind, and severe thunderstorms across the three states, impacting Adelaide and Melbourne, with the former having initially experienced heavy hailstorms and strong winds and the latter having experienced heavy rainfall, hail, and strong wind gusts that devastated regional areas and suburbs in Melbourne. Meanwhile, Tasmania took a hit from strong winds and torrential rainfall before the front eventually dissipated.
PERILS Asia-Pacific head Darryl Pidcock said severe SA storms last October reflect the insurance industry's challenges in managing Australian natural catastrophe risks, with the event one of the largest on record for SA and a complex occurrence with a mix of hail, wind, and rainfall-related losses.
"The detailed industry loss report released … will enable the industry to break the losses down by line of business, postcode, and physical intensity. Given the increased industry focus on improving catastrophe modelling for secondary perils, we believe this report will further support efforts on this front," Pidcock continued.
PERILS CEO Luzi Hitz added: "I would like to thank our data-providing insurance partners for their ongoing support, especially during a period when resources are focused on dealing with the recent record floods in Eastern Australia. Successful management of natural catastrophe risk exposures is highly dependent on reliable and accurate data, which is precisely what we look to provide to the Australian market, and we are indebted to our data providers for supporting us in this endeavour."
The release of the third industry loss update on the SA storms in October 2021 follows PERILS's initial insurance loss report for the catastrophic Queensland and New South Wales (NSW) flooding from February 23 to March 08, 2022 – deemed Australia's costliest flood.