PERILS releases latest industry loss footprint for Tropical Cyclone Seroja | Insurance Business Australia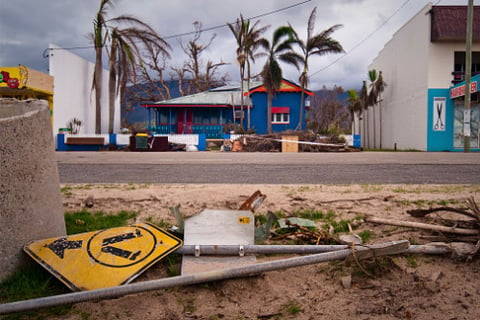 PERILS, an independent Zurich-based organisation that provides industry-wide catastrophe insurance data, has released the latest industry loss footprint for Tropical Cyclone Seroja, which devastated Western Australia (WA) early this year.
Having landed on the south of the Kalbarri town on April 11, Tropical Cyclone Seroja affected an area of around 800 kilometres of the Mid-West region coastline, with strong guts extending from the coastline inland as it continued a south-south-easterly track into the morning of April 12.
Based on the detailed loss data that PERILS collected from the Australian insurance market, the latest industry loss figure for the natural disaster totalled AU$394 million, primarily comprising property losses accounting for 98.6% of the total industry loss. Meanwhile, motor losses represent 1.5% of the total industry loss.
Read more: PERILS launches real-time industry loss platform for hailstorms
Most of the damage from Tropical Cyclone Seroja resulted from the strong winds, with the storm bringing only moderate rainfall.
According to PERILS, the tropical cyclone is the largest event for WA since the Perth Hailstorms of 2010 and the largest cyclone event since Cyclone Joan (1975), Alby (1978), and Hazel (1979).
Darryl Pidcock, head of PERILS Asia-Pacific, said Tropical Cyclone Seroja serves as a warning that devastating tropical cyclones can also happen in the northwest of WA.
"As a recent research project by Geoscience Australia and the Department of Fire and Emergency Services showed, the loss impact of Cyclone Seroja would have been far greater had the storm crossed further south and made a direct hit on the town of Geraldton," Pidcock said.
"[The] release of our industry loss footprint, therefore, provides additional insight into our understanding of cyclone risk in this remote region of Australia."
Because the industry loss resulting from the tropical cyclone remains below the PERILS loss capturing threshold for Australia (AU$500 million), this is the last report for this event. Additionally, the organisation will no longer carry out surveys.