Queensland and NSW flooding causes close to 50,000 claims | Insurance Business Australia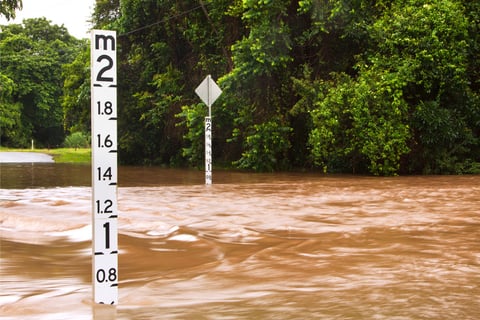 The Insurance Council of Australia (ICA) reported that insurers have received 48,220 claims related to the flooding in southeast Queensland and the New South Wales.
On Wednesday (March 02), claims shot up by 53%, demonstrating the significant impact of this event.
37,807 of the claims are from Queensland. The ICA expects New South Wales figures to increase in the coming days as more policyholders return to their homes and businesses.
Eighty-four per cent (84%) of total claims relate to property, with the remainder being motor vehicle claims.
ICA chief executive Andrew Hall will be meeting state and federal government stakeholders to report on these figures, discuss the availability and affordability of flood cover, and ensure the recovery process fully supports affected communities.
The ICA has also been working to conduct an aerial survey of impacted zones starting with Lismore, Ballina, Grafton, Murwillumbah, Gympie, Maryborough, Brisbane, and Logan. This will verify the impact and scale of the flood and improve both insurer and government response time through accurate assessment of property conditions.
Following the 2011 Brisbane floods, insurance policies now have a standard flood definition. Hall reminded policyholders that even if they opted out of flood cover, they would most likely still be covered for storm damage.
"Insurance prices risk, and that means that for those in flood-prone locations – particularly small
businesses – flood cover can be costly," Hall said. "That is why the ICA has called on all Australian governments to do more to protect homes, businesses, and communities from the impacts of extreme weather.
"With appropriate mitigation infrastructure and household-level programs, property can be better protected and premiums can decrease, but this can only be achieved if governments act with urgency."