Major insurers join together to sue law firm | Insurance Business Australia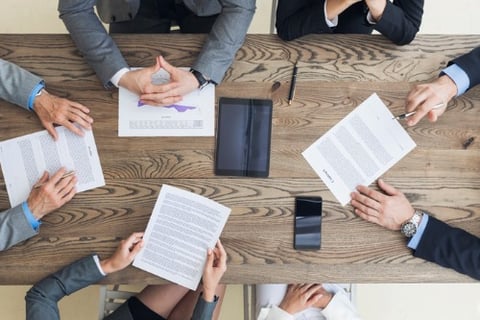 Dozens of insurers have sued a defunct UK law firm to recover costs they paid under a professional indemnity policy due to a separate fraud lawsuit slapped against the firm by major bank Santander UK PLC and other mortgage providers.
The group of 24 insurance providers, which includes industry giants Chubb, AIG, Aviva, Hiscox, and QBE, were seeking to recover £816,000 (around AU$1.49 million) they paid out under the policy that was used to defend and settle claims brought against Richmond Law, according to a High Court filing obtained by Law360 dated October 12.
The insurers were looking to recover civil liabilities and defence costs under the policy, which the firm took out in October 2009, and argued the group was "not liable to indemnify any insured to the extent that any civil liability or related defence costs arise from dishonesty or a fraudulent act or omission."
Santander brought four claims against Richmond Law, alleging that the firm failed to use mortgage funds from the bank to "secure legal charges over four residential properties." The bank said the firm acted on its behalf in conveyancing transactions.
Richmond Law is facing similar charges from The Bank of Scotland PLC and specialist lender The Mortgage Works, according to the Law360 report.
The insurers said they spent a total of £105,000 (around AU$191,871) investigating the claims and another £111,000 (around AU$202,835) in defence costs. The group also said that it had paid out £600,000 (around AU$1,096,407) to settle the proceedings brought by Santander. The insurers want to recover these costs in total to settle the lawsuit.
The insurance providers added that Richmond Law has incurred £41,580 (around AU$75,979) in unpaid premiums, which they were also seeking to recover. The firm took out professional indemnity insurance with the cohort for £20,790 (around AU$37,985) for the year ending September 2010.
However, Richmond Law, which was established by partner Nadeem Akhtar Khan, ceased trading in June 2010. The insurers then gave the firm a run-off policy between October 2010 and September 2016, with the same amount of premiums as the initial policy, bringing the group's total claim to about £860,000 (around AU$1.57 million).
Representatives for the insurers did not immediately respond to a request for comment, according to Law360, while counsel information for the defendant was not readily available.