Pursuing profitable property coverage | Insurance Business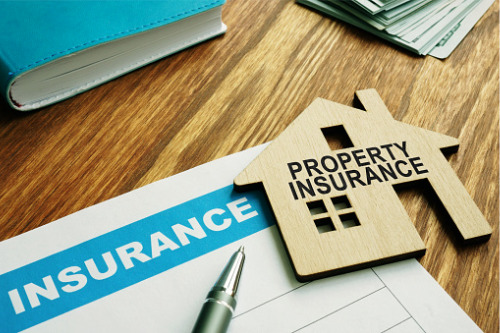 Property underwriting is an inherently complex field at the best of times. Every location has its own unique needs, and in turn that means brokers need to be effectively equipped when they're seeking insurance for their property-based clients – market trends, risk reduction practices and other factors all play a significant role.
One risk that Jeanene Hill, Head of Coverholders and Delegated Authorities at Canopius, has noted in recent months is that company markets are de-risking portfolios. As a result, there's the possibility of certain risks and occupancies being either uninsured, or at the least, underinsured. Given the shift to work from home arrangements by many businesses, it's not impossible that the commercial space will see itself with a smaller footprint over the coming years either.
"There's already a reduced appetite in the market," says Hill. "We're seeing certain risks and certain types of occupancies struggling to get cover. Syndicates like Lloyd's have traditionally been the go-to, but they've also reduced their appetite – the income capacity for providers just isn't there under the current circumstances."
Given the large role that target loss ratios play in determining the willingness of companies to take on accounts, it's perhaps not surprising that companies are reassessing portfolios and looking to shed underperforming clients. The traditional way of delegating it to syndicates simply isn't viable under the current circumstances. Accordingly, Hill believes that there will be greater expectations on brokers into the future.
"Things are going to take longer to place – particularly if it's a difficult occupancy – so there's going to be the need to provide more lead-in time and better data," says Hill. "Insurers are going to have more questions about how the client is adapting to the market; it's not going to be enough to put business plans in front of them and simply expect a renewal."
Hill notes that insurers are going to be looking for coverholders to be more 'industry specific' and to concentrate on their specialties.
"Insurers are going to be less inclined to provide capacity to property binders that are in competition with who they already support," says Hill. "We are looking for niche opportunities where the coverholder can access and underwrite the segment better than we can ourselves."
In the future, Hill believes that there will be additional focus on good claims management.
"There are going to be more questions regarding where the losses are from and what rectification work is being done to correct it," she says.
Hill also notes that brokers will also be expected to be able to discuss catastrophe management, competitors, rating environment, guideline changes and net earned premium to incurred claims. Insurers will also welcome regular updated commentary on the market they are operating in.
However, Hill is eager to note that there is nonetheless opportunity for brokers, even under the somewhat reduced circumstances. While the market will have to find ways to adapt to the challenges of the market, Hill believes that the underwriters and brokers who emerge post-pandemic will be those with a good understanding of the risk in their portfolios.
"We've got access to better data than ever before and accordingly companies are monitoring results and trends in a much more granular fashion," says Hill. "Brokers and coverholders who are proactive rather than reactive are going to see better outcomes."
From Canopius' own perspective, there will be considerable assessment of where potential new clients can add value to the business, and how they can be most effectively underwritten.
"We work closely with existing clients to help them understand risk, and how they can both minimise it and improve the overall quality of data that they're generating," says Hill. "We follow up with them throughout the year – it's more of a consultation as opposed to a dictatorial decree, but we have an understanding of how portfolios work, and we want them to have a better chance of being successful."
Indeed, it's this sort of consultative approach that Hill sees brokers adopting with property-based clients into the future, even if they haven't already.
"More than ever it's important to understand the specific value that a prospective coverholder can bring to the business," says Hill. "Realistically, brokers need to be thinking in these terms before they approach insurers as well."