Solution Underwriting on specialised NDIS support | Insurance Business Australia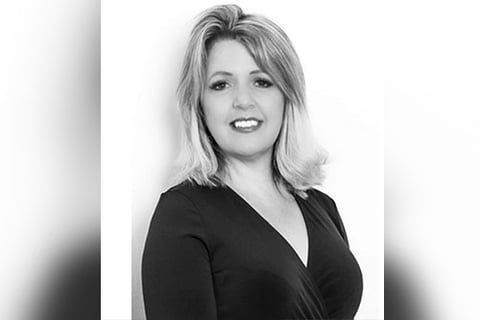 The National Disability Insurance Scheme (NDIS) is Australia's first national scheme specifically developed to meet and support the needs of people living with disabilities. During the pandemic, it's an even more important service for the most vulnerable.
The scheme works by providing funding directly to impacted individuals enabling them to access support services offered by NDIS providers – but as the scheme gains momentum, Solution Underwriting partnered up with Chubb Insurance Australia to deliver greater support.
"Solution Underwriting Agency spent many months researching and developing this product, prior to COVID-19," Anita Lane (pictured), director at Solution Underwriting, said.
"We have chosen to release the product to our broker networks now as we understand it is still a vital, essential service during and beyond COVID-19, and we believe we can assist these providers with their insurance requirements during these difficult times."
Solution Underwriting's policy for NDIS service providers incorporates a "broad definition of support services" including personal care, domestic assistance, social and lifestyle support, home maintenance, assistance with getting out and about, as well as the provision of Allied Health therapy. The cover is also provided regardless of if it's an individual or organisation seeking support services.
"Offering professional indemnity and general liability under our Solution ONE – Allied&Medical wording, cover can be provided whether the support services are delivered by an individual or an organisation. Our NDIS proposal form captures the services specific to NDIS providers to make the process easy for your client," Lane continued.
"In general, the ability to provide support to those who are vulnerable in our community is always an important focus, but even more so during the current COVID-19 crisis."
In addition, Lane also says Solution Underwriting can provide a solution for support coordinators – those who coordinate the activities of the actual support service providers.
"Our product provides an avenue for those who are registered NDIS service providers to obtain professional indemnity and public liability insurance as per the requirement of NDIS service provider registration," Lane continued.
"We see our role as helping essential service providers meet their NDIS registration requirements for professional indemnity and public liability insurance so they, in turn, can be there for others."
Solution Underwriting, Lane says, prides itself on its servicing ability and is equipped with a team of underwriters "ready to respond" to enquiries for the professional indemnity and public liability needs of NDIS service providers.
"As a general rule we always benchmark our product offerings with the market," Lane added.
"We understand and appreciate the income of NDIS service providers may be impacted during the COVID-19 social distancing restrictions and we are committed to working with brokers and their clients to ensure any impact on their business is considered prior to providing a quotation."