Stalwart on market opportunity, underwriting philosophy, and what he is willing to do | Insurance Business Australia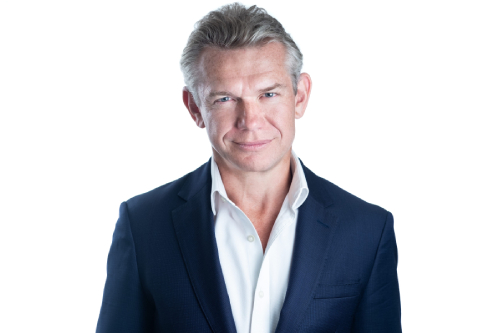 Today is Alistair Sandilands' (pictured) third day at niche underwriting agency Landmark Holding Group, and here the London-headquartered company's newly onboarded directors' and officers' (D&O) liability head for Australasia and ASEAN shares what's at the top of his agenda, where he sees the market going, and the question he believes companies should be asking when getting D&O coverage.
"There's always more education required to understand what the policy is there for," the Queensland-based industry veteran, whose scheduled June 01 start was brought forward, told Insurance Business. "What we have found is that many directors just assume that each policy is similar to another, but they don't always know what their intention for the policy is – is it to cover the company in terms of a claim, or is it more aimed at the individual?
"And not many companies do the exercise that actually questions the intention behind the policy. 'What is the intention of buying this policy?' You can have different intentions, and therefore different outcomes, but it's important to know the intention before you buy the policy so that you know that the policy is acting as you'd expected it to and hoped to."
To that end, Sandilands highlighted the crucial roles played by organisations' risk managers and their respective insurance brokers, adding that it's a two-way conversation that should also see boards of directors expressing what they actually want from the policy and understanding what is being purchased.
At Landmark, Sandilands will be building the company's D&O book of business in the region from scratch – a task that the three-decade insurance stalwart has already done twice, first at then XL with its Asia-Pacific financial lines book and more recently for ASEAN financial lines at HDI Global SE.
"The priority," he said, "is writing profitably and on a long-term basis by maximising the opportunities that currently exist in the marketplace in terms of the shortage of capacity, the shortage of experienced underwriting teams who have authority over their capacity, and also the ability to provide fast service to the brokers.
"It's the brokers who are caught in this market more than anybody else, because they're having to assuage the concerns of their clients who are having to get their boards to understand why the expenditure for insurance has gone up so much. And so, for me, there's an opportunity of working with the brokers to create a solution for their clients."
Sandilands – whose credentials also include time spent at Hiscox in the UK before he relocated to Australia to join Chubb – is of the view that the biggest challenge would be declining business.
"At this point of the market, the pressure and the need for insurers to provide insurance cover for clients exists, and the desire to work with brokers and clients to provide cover exists," noted the D&O head. "But there's still a requirement to write good quality business or business that you can write profitably.
"I think the challenge for any insurer is always risk selection and getting to understand the client at a time when it's harder to see people face to face. I'll certainly be trying to meet as many clients personally as possible. The challenge will be risk selection, and especially risk selection at a time of great uncertainty in terms of the economy."
As for his market outlook, Sandilands does not expect a softening anytime soon, but neither is he anticipating any further increases of parabolic levels.
"There are signs of more market entrants appearing," he noted, "but I think they are there to write at the rates where the market currently is. That's what attracted them in. There isn't much incentive for new entrants to cut rates, because there's still a capacity shortage. So, I think we've still got probably a couple of years of higher rates, but not accelerating in the way that they have been."
"I think what we'll see is a flattening of the curve," continued Sandilands. "Some insurers are finding that they're charging rates which they now feel are appropriate, and it's taken 15 years to get to this point. You had 15 years of unsustainably cheap premiums. The pendulum had swung one way and stayed stuck there, it seemed, for quite some time.
"And then the pendulum swung the other way and like a grandfather clock it overcorrected, where insurers were putting prices up to a point where clients don't buy cover. So, the pendulum has swung too far the other way without there being any other solutions. And where I see there being opportunity is getting appropriate pricing for appropriate risks but making it sustainable."
Meanwhile, commenting on his new employer, the key hire cited an alignment of philosophies and their shared eagerness to provide coverage.
Sandilands told Insurance Business: "I previously worked with Landmark on a very successful professional indemnity binder, and what we put together was outside of the box and we were very profitable. So, I had good working knowledge of the talent at Landmark – that they're entrepreneurial, they like negotiating deals, and they have a willingness to insure."
"I think that's one of the biggest differentiators in the market at the moment, which is a lot of insurance companies are scared to write business and Landmark isn't," he asserted. "There's a willingness to insure, which matches my own willingness to insure. My personal underwriting philosophy to D&O is I imagine the individual director having to explain to his or her family that they may have to sell the house in order to pay defence costs against an allegation.
"So, my philosophy tends to be, I want to give cover, I'm not trying to take it away. And Landmark has a willingness to write business which matches that philosophy. What we are there to do is write business which can be written somehow. The attraction about underwriting, for me, is crafting terms as no risk is the same as the next. We don't use this template system of underwriting; it's based on crafting terms to suit the client wherever we can."