Industry reacts to cyclone reinsurance pool | Insurance Business Australia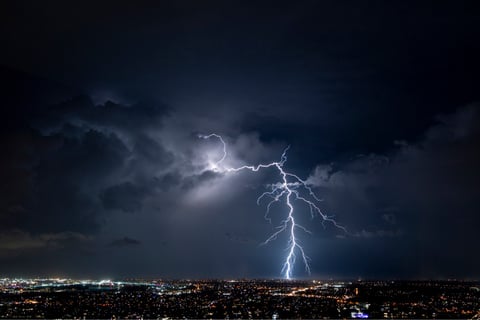 Australian insurers welcomed the passing of the Treasury Laws Amendment (Cyclone and Flood Damage Reinsurance Pool) Bill 2022, with many industry leaders looking forward to finalisation of its implementation details.
Among those that welcomed the legislation is Karen Hardy, managing director of parametric insurance pioneer Redicova, who highlighted the role that the Australian Reinsurance Pool Corporation (ARPC) will be playing in the administration of the pool.
"Our industry is eager to understand the real savings it will deliver to policy holders. The ARPC will need to put their skates on to fulfil their commitment of a July start date," said Hardy.
"My hope is that more affordable insurance will allow us to be proactive in our approach to risk management," she added. "Affordable insurance will allow us all to manage our risk exposure based on our needs rather than our budgets. Many of us, within northern Australia, have had to reduce our insurance coverage as premiums have soared over the past decade. The purported savings under the pool should enable us all to expand our insurance arrangements to include covers we simply could not consider at current prices."
Similar sentiments were raised by David Carter, CEO of Queensland-based insurer RACQ.
"Any initiative that allows insurers to pass on reinsurance savings to policyholders should be supported. However, a number of matters still need to be resolved before RACQ can participate in the pool and understand what benefits it has for our members," said Carter. "At the top of the list is pricing. Until we have seen the pool's proposed pricing rates, we are not in a position to determine the size of the anticipated savings."
He added that operational details, like how insurers will recover costs, how premiums will be monitored, and how insurers will work with the ARCP, must be determined ahead of July 1, the implementation date determined by Parliament.
The Strata Community Association (SCA), meanwhile, expressed that the reinsurance pool is a critical first step in fixing issues affecting the strata sector. SCA president Kristi Kinast said that the legislation, while "a big difference to strata owners and managers," underscores the gaps in the Strata Title Pilot Resilience Program.
Similarly, comments from Andrew Hall, CEO of the Insurance Council of Australia (ICA), highlighted issues that the reinsurance pool fails to address.
"While we welcomed the increased funding in last night's Budget for those communities impacted by this year's floods, there are dozens of other communities in Australia that remain exposed to perils like cyclones and require similar assistance to uplift their mitigation," said Hall.